Synthetic Fences: Vinyl, Faux Wood, & Aluminum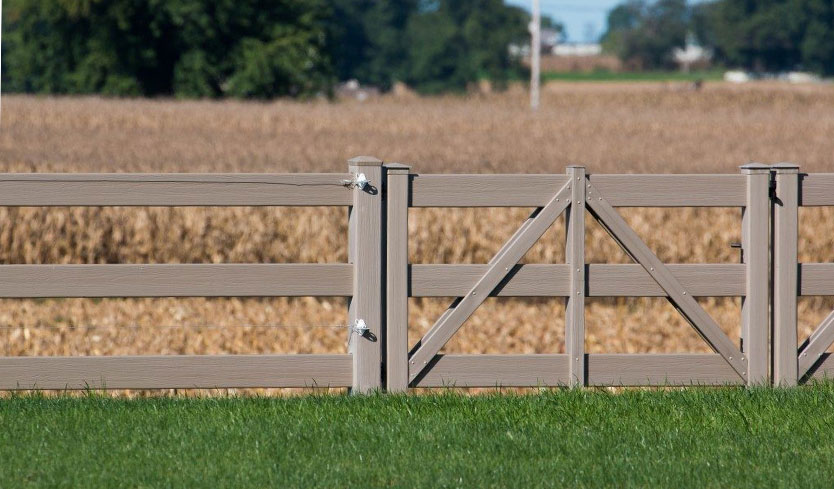 Cutting-edge advancements have given us the best technology in our cars, our phones, and in our backyards in the form of these synthetic fences. Just like upgrades in other parts of the home, these modern fences provide attractive new styles with superior practical advantages. Vinyl and aluminum fences are the two primary types of synthetic fences that have become the leading choices on the market.
At GreenWay Fence & Railing Supply, we craft a line of high-quality vinyl fences and sell the leading brands of aluminum fences. We provide these materials to both homeowners and outdoor contractors across the country. Read our latest blog to explore the advantages and styles of these wooden fence alternatives — or reach out to get pricing right now!
Wooden Fence Alternatives for Style & Convenience
Once upon a time, wood fences were the only widely available option. While the rustic style could be attractive, the maintenance requirements and short lifespan made it clear another choice was needed. Check out our favorite wooden fence alternatives that offer a distinctive style — backed by low-maintenance advantages: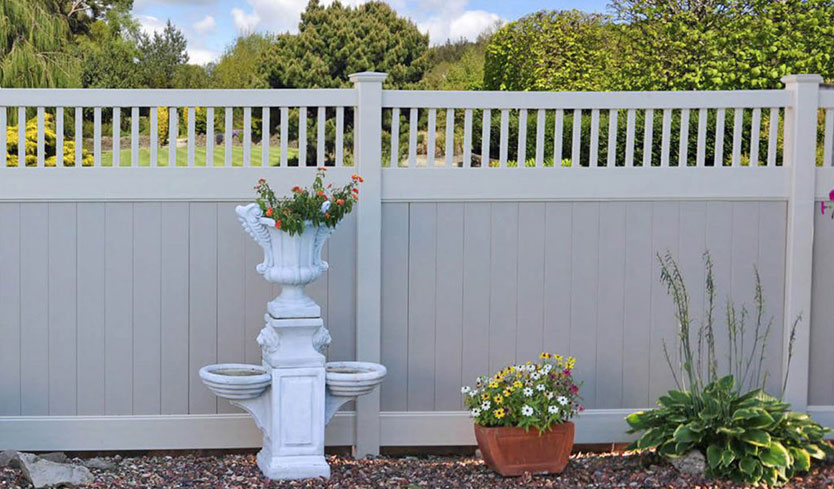 Vinyl Fencing
Quite possibly the most popular synthetic fence option, vinyl fencing is one of our signature product lines. First and foremost, vinyl fences are available in a huge variety of construction styles that range from full privacy fences to traditional pickets. However, all vinyl fences are low-maintenance, never needing to be painted or re-stained to maintain their 50+ year lifespan. The clean style and numerous color options of a vinyl fence make this material a standout wood fence alternative for homes with vinyl siding.
Huge variety of colors and styles
Most effective privacy fence option
Never needs to be painted or stained — just wash with soap and water
50+ year lifespan
Great match for vinyl sided homes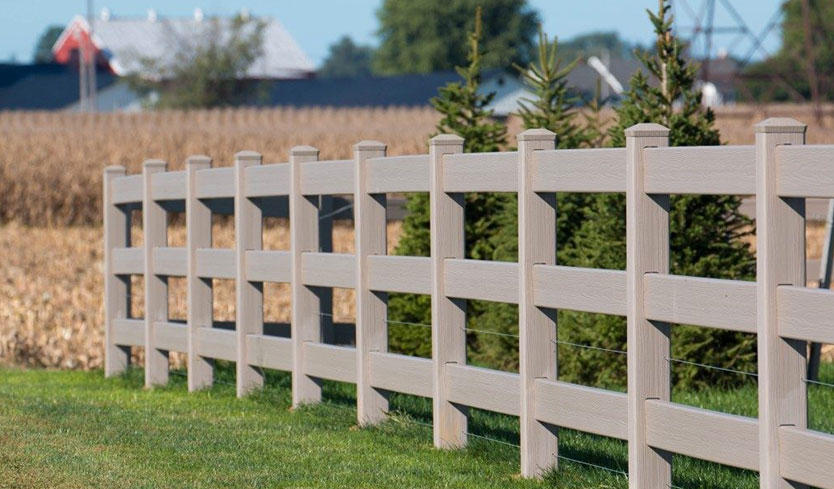 Faux Wood Fencing
The closest wooden fence alternative you can find, faux wood fencing can be hard to tell apart from the real thing. The faux wood fencing we offer is made from the same sturdy vinyl as our exceptional vinyl fences. However, unlike actual wood fences, this modern fence type will never become moldy or rotten and fall apart. Plus, it'll never need re-painted or re-stained for the entire time you own it. While the advantages are cutting-edge, this fence delivers the genuine farmhouse style.
Looks similar to wood
Genuine split-rail farmhouse style
Never needs to be painted or stained — and dirt won't show on dark colors
50+ year lifespan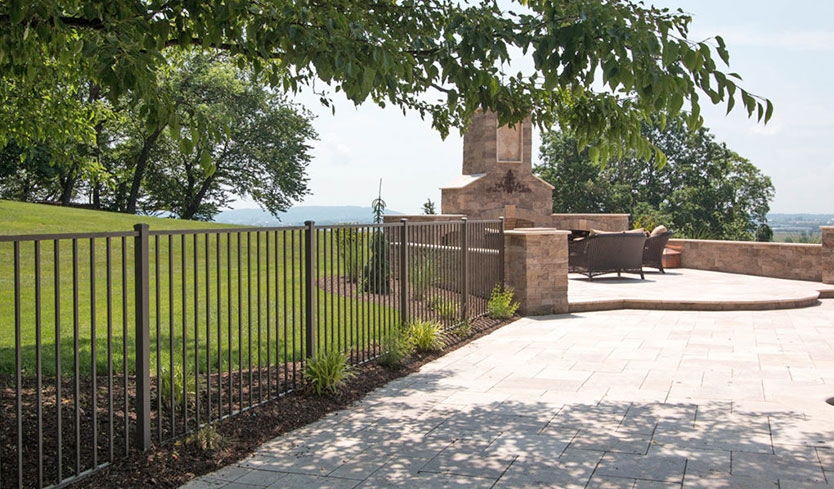 Aluminum Fencing
This increasingly in-demand wooden fence alternative has a sleek style that pairs well with both contemporary builds and older homes. High-quality aluminum fencing is a true no-maintenance fence and in most cases never even needs to be cleaned. On top of that, this synthetic fence is very sturdy and is effective at keeping commercial properties safe, as well as corralling rambunctious dogs.
Sleek style that keeps your view open
A safe match for almost any type of home
Never needs to be painted, stained, or cleaned
50+ year lifespan
Very sturdy construction — great as a dog proof fence
Low-Maintenance Accessories for Your Outdoor Spaces
When it comes to beautiful, yet easy to maintain yards, synthetic fences are just the beginning. We offer a wide range of outdoor products built in low-maintenance vinyl or aluminum. Going along with fencing, vinyl and aluminum railings enhance the style of your backyard space while removing the need to maintain a wooden deck railing. Our pergola line features the clean style of vinyl with the same easy-to-own advantages and ultra-long lifespan. One more popular wooden alternative we sell is our composite and vinyl decking materials.
Essentially, when you want to improve the look and feel of your backyard, while cutting down on your outdoor chores, shop with us!
Get Prices on Synthetic Fences Right Here
Whether you choose traditional vinyl, aluminum, or faux wood, you'll have a fence that enhances your curb appeal and makes your life easier. If you have questions about which of these synthetic fences is the right fit for your yard and your budget, our team is more than happy to talk to you. Of course, if you know what you want and are ready to start your project, please reach out and get prices!
Contact our team to get answers and to check pricing!