About us
GreenWay Fence & Railing
Albert Yoder, owner of GreenWay Fence & Railing Supply LLC, grew up on a family farm in upstate New York, and this is where he says his fencing career began, Out in the back forty pounding fence posts or stretching wire to keep the cattle the cattle inside. This is where he learned first hand that "Good fences make good neighbors". In 2007 at 21 years of age he decided to start Poly Enterprise a retail, wholesale fencing business. He purchased his first computerized C&C router machine and started making fence parts for other nearby fence dealers as well as installing his own jobs in the local area. Working out of a small 20×40 shop on the farm, that his father left him use, he soon discovered that running a business was no easy task, but after many long, sweaty days on the job and many satisfied customers his hard work started to pay off and was able to double and triple his annual sales in the next three years.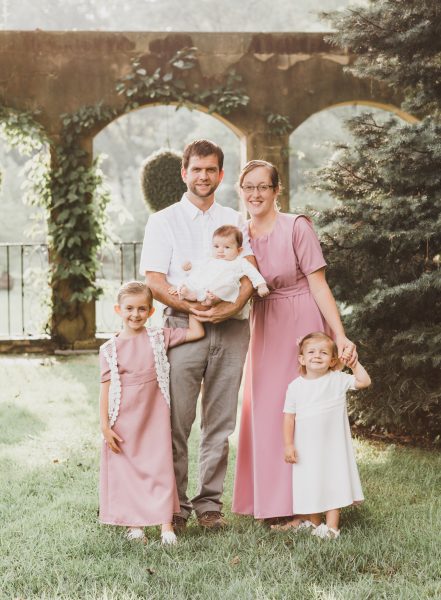 Life brings changes, some not always so good and some VERY GOOD Albert would say. He fell in love with Karisa Stoltzfus, a lovely young lady from Lancaster, Pennsylvania, they decided to get married in June of 2011, and for various reasons decided they wanted to settle in her family's area. Albert decided to sell Poly Enterprises in New York as a retail fence company to one of his former employees, while taking the wholesale side of the business along with him to Pennsylvania. Hence GreenWay Fence & Railing Supply LLC. He chose the name GreenWay because his shop location in New Holland is surrounded with evergreen trees, and more importantly he liked the idea of having a "Green" business by offering products with a lifetime warranty and using a % of certified recycled material in certain products.
We here at GreenWay are committed to you, our customers. Even though we no longer go out on the job and dig the holes, mix the cement, set the posts or install the pergola or deck we have the experience, and know what it takes to get the job done right and efficiently. Each one of our customers are special, and our relationships are more important than just another job sold. We are dedicated to listening to all of your needs and will do our best in getting what you are looking for while being the best vinyl fence manufacturer in PA.
Our Vision
Not to be the largest or the most profitable, but the finest and most respected fence & railing supplier in the region. To honor God, the one who has blessed us in every decision that is made and to be an asset to our customers, employees, and community.