The Best Dog Proof Fences
Fences have two main jobs: enhancing your home's curb appeal and keeping your family safe in your yard. That includes keeping your fur family protected as well — in fact, dog proof fences are a necessity for anyone with pups so they can enjoy your yard safely.
At GreenWay Fence & Railing, we craft a wide range of fencing products for homeowners, and we're here to help you find the right yard fence for your dogs. However, the right fencing to keep dogs in your yard depends on their size, their temperament, and where you live. In our latest blog, we're digging into what makes for the best dog proof fences — read on for all the info or contact us to place an order right now!
Options for Fencing to Keep Dogs in Your Yard
With all of the different choices for fences on the market today, you can absolutely have one that matches your style — while keeping your pup safely penned in. We offer several types of fencing to keep dogs in your yard that are ultra-safe and prevent even the most skilled doggie escape artists from getting out!
Bottom Half Privacy Panel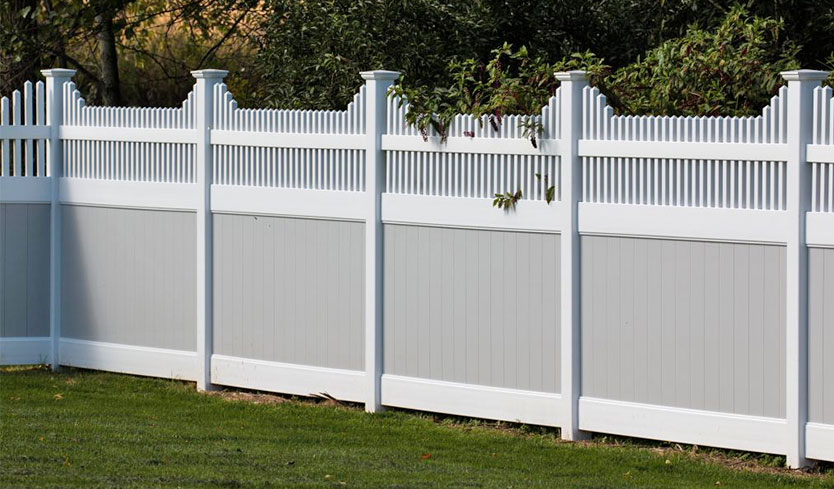 For dogs that sometimes get worked up when they see other pups going for a walk, there's nothing better than having a privacy fence that lets them feel like they are in their own world. If your dog may be tempted to try to get out when another pooch walks by, having a bottom half privacy fence is a great call. However, you can still enjoy the view with an ornamental top rail! This is one of the best dog proof fences with a great sense of décor.
Love designer fence styles? Get some fence inspiration!
Picket Fence with a Puppy Panel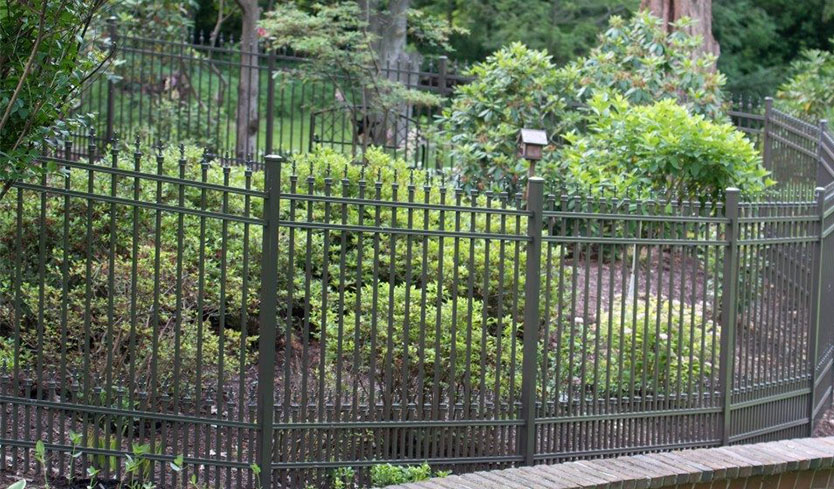 If you love the classic look of a picket fence (not to mention the price tag), adding a puppy panel can make it impenetrable to your furry friend. A puppy panel is the term for a bottom fence panel that has additional close together balusters, making it impossible for even the leanest pups to slip through.
Rounded Privacy Style Fence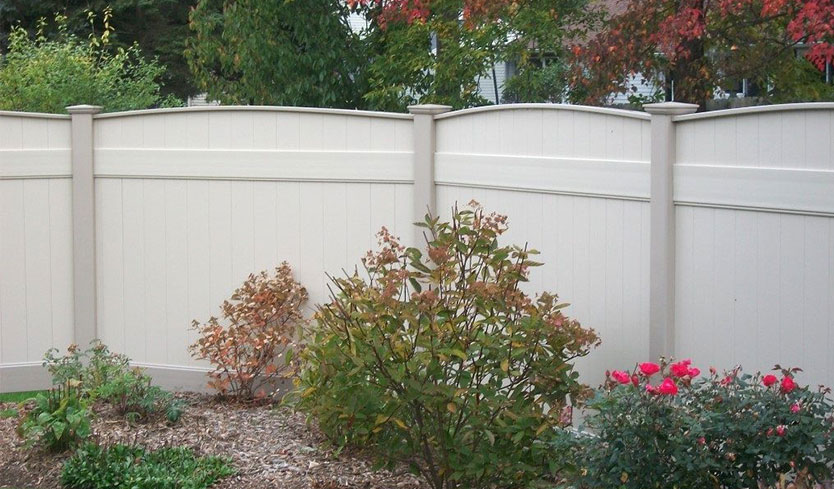 For dogs that have the tendency and the stature to jump fences, we recommend a privacy style fence with a rounded top. Certain dogs can vault over top of a standard style yard fence, but the rounded edge of this fence style keeps them in. In addition, for particularly big dogs, you may want to consider an ultra-tall 6-foot fence. The extra height may be an essential trait for fencing to keep dogs in your yard.
Learn more about privacy fence pricing.
Commercial Grade Fences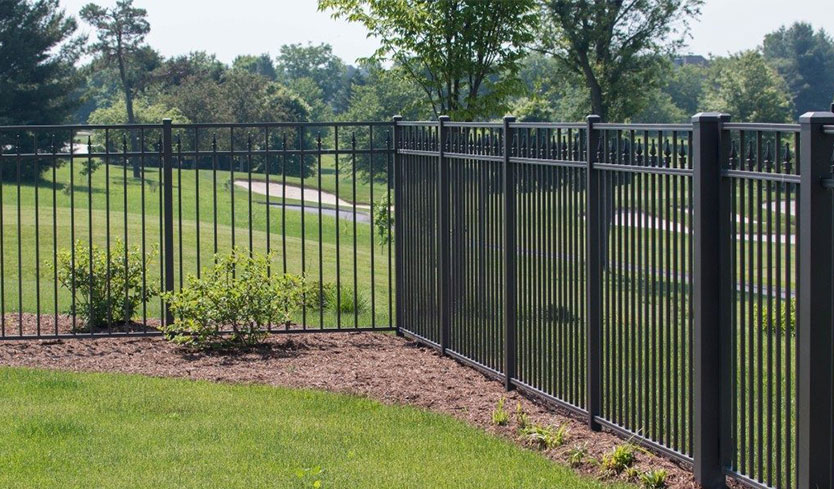 If your dog doesn't know their own strength, they may be able to push down a weaker fence. While all GreenWay fences are built tough, you may still want to upgrade to a commercial grade aluminum fence for extremely big, strong, and energetic dogs. Although it's extremely uncommon for a dog to break through a fence, the extra durability of a commercial line may make for the best dog proof fence.
Your Pet Fence Resource
These are just some of the fencing options perfect for keeping dogs in your yard. Whether any of these styles is right for your dog and your yard — or you want to see more options — GreenWay is ready to help. If you'd like us to design and build a custom deluxe fence just for you, we can do that — it's one of our specialties! Whether you have a contractor ready to work or you are taking the DIY route, we can help.
Get Pricing on the Best Dog Proof Fences
Have an idea of which fence style you want and which features you need? Then your next step is to contact us for pricing on the best dog proof fences. We sell our outdoor products to both homeowners and contractors — and offer competitive pricing to everyone. So if you're ready to discuss pricing or you still have questions about your fence, we encourage you to contact us. Drop us a line, give us a call, or visit our Lancaster, PA showroom.