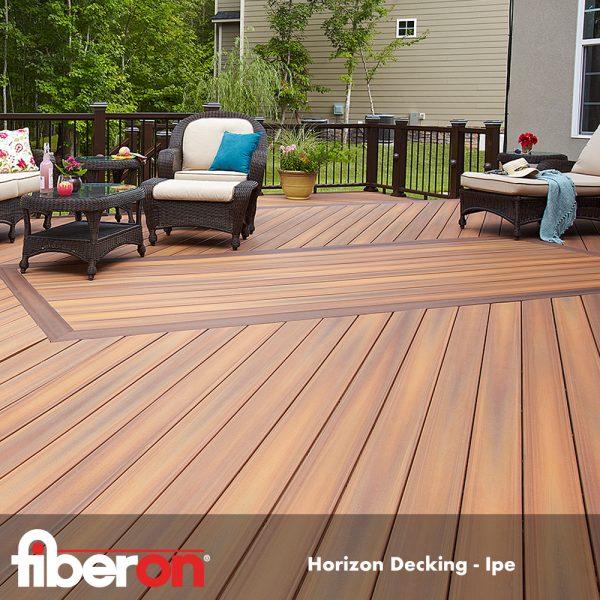 Fiberon Composite Decking: Weather-Resistant Decks
The composite decking of today is unlike ever before. Fiberon® decking is made from a capped composite material capturing the natural warmth and beauty of an exotic hardwood. The varied grain patterns provide a realistic wood look while the numerous decking color options allow you to match the palette of any outdoor space. Fiberon composite decking doesn't degrade or fade like wood does, so you'll be able to enjoy the look of your deck for years to come.
Fiberon decking has a longer lifespan than other materials and lower cost of ownership. Wooden decks can cost thousands in annual maintenance with various materials requiring substantial repairs or total replacement within the first 10 years! Fiberon composite decking averages less than $50 annually for repair and maintenance costs. Fiberon is so confident in their industry-leading composite decking they offer stain, fade, and performance warranties, allowing you to buy and build with confidence.