What Makes for the Best Vinyl Fence Brand?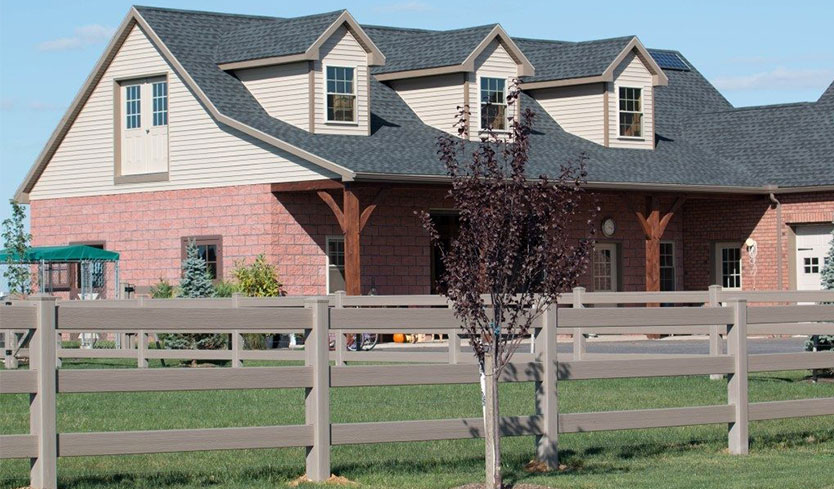 Vinyl is the most popular yard fence in America thanks to the clean style, the low maintenance advantages, and the fair price point. This nationwide popularity means there are countless vinyl fence brands and manufacturers to choose from. As a homeowner who is about to tackle a DIY fence installation or as a fence contractor looking for a quality fence manufacturer to trust, you want to know what makes the best vinyl fence brand.
At GreenWay Fence & Railing Supply, we strive to not only build the best vinyl products but to also be a great company to work with. We've put together a list of the traits you should demand from your vinyl fence manufacturer — whether you're building one fence in your own backyard or looking to install hundreds.
6 Things to Look for in a Fence Manufacturer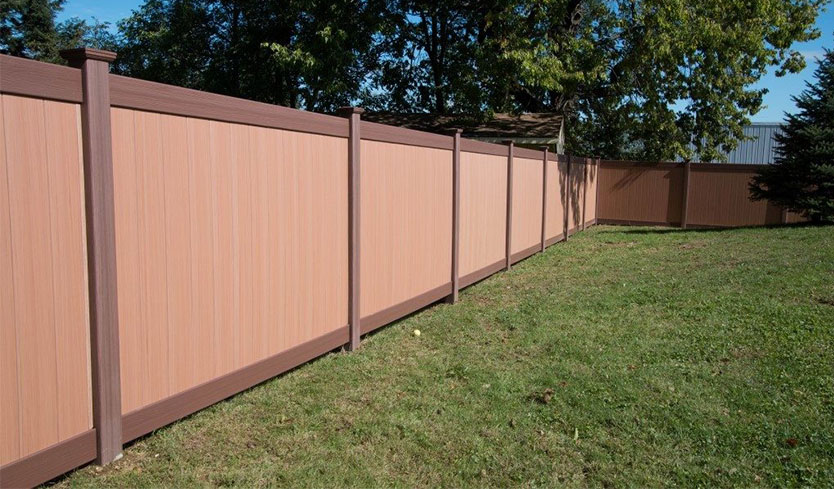 The best vinyl fence and railing products will be ones that last a lifetime while looking practically as good as the day they were built. The best fence manufacturers not only produce that elite quality product but make the design process and the ownership experience convenient as well.
Here are the 6 traits to look for in a vinyl fence manufacturer that lets you know you're getting a product you can trust:
The Fences are Built of Recycled Virgin Vinyl — Not all vinyl can provide the same long-lasting and gorgeous look. A lot of that comes down to the quality of the vinyl used. At GreenWay, we use higher-quality recycled virgin vinyl, which is still an environmentally friendly product but is not made from low quality sources like old plastic jugs and discarded vinyl siding. This ensures the vinyl maintains its color after years of exposure to the elements. The recycled product is only used on the inside of the product. The outside is capped with 100% Virgin Vinyl to protect it from the heat and outdoor environment, ensuring the best performance for life.
Built in the USA — All of the best vinyl fence brands hail from the United States. Not only does building here create jobs for fence craftsmen, but it ensures the highest quality vinyl fencing product. Manufacturing fences in the United States promotes a better built, higher durability item that will prove sturdy enough to withstand years of rain, snow, and other damaging weather. Overseas suppliers have been known to cut costs on the vinyl they produce since they do not need to meet the same quality standards as companies in the United States.
Numerous Different Styles — While fences have their practical functions, they are also an undeniable part of your yard's style. The vinyl fence brand you choose should provide you ample options for color, height, style, and design. At GreenWay, we offer a huge inventory of fencing that can be tailored to countless different styles and tastes.

See our project gallery to explore some of our different styles.
Complete Customization Available — If you want a truly custom, designer fence, you're in the right place. All of the best vinyl fence manufacturers, including GreenWay, can custom craft a unique fence to your specifications. Whether it's a distinct shape, a unique top rail, or a specific height, we can build it! Since we don't build fences on assembly lines in massive factories, we're able to take on made-to-order projects as well.
Support for Homeowners & Dealers — While our product speaks for itself, at GreenWay Fence & Railing Supply, we want the experience of installing and owning a GreenWay fence to be stellar as well. That's why we make ourselves available for your questions during the installation process. Whether you're a contractor with a tough question or a homeowner tackling a big home project, we make ourselves available for EVERYONE.

Starting your project? Discover the most common DIY fence mistakes you want to avoid.
Designed and Made by People Who Know Fences — The origin of GreenWay Fence came from installing quality fences for homeowners. Since we knew fences, we were the perfect people to design and manufacture new styles and designs, while ensuring the highest quality. This connection to what homeowners both need and want guides all of our products and services.

These are the traits that have made GreenWay one of the best vinyl fence manufacturers and brands on the market today. Get in contact with us to learn more about why our fences stand out — and to place your order today.
See Everything GreenWay Offers
While we are known as one of the leading vinyl fence brands, we offer other outdoor products as well. At GreenWay, we also build vinyl railings, deck boards, and pergolas that match the quality of our signature vinyl fencing.
In addition, we also sell aluminum products such as Regis aluminum fencing and Westbury aluminum railings. These products are built to the same standards of quality as our own fencing — and that's why we proudly sell them alongside what we build.
Shop the Best Vinyl Fence Brand Today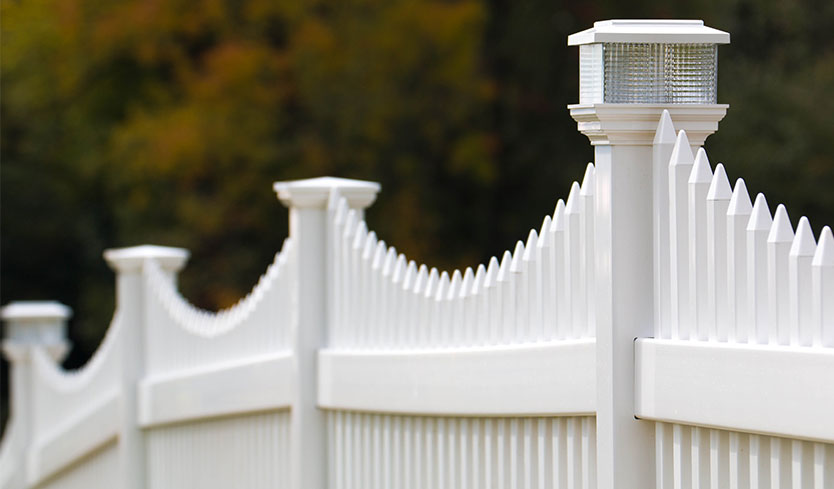 Whether you're a landscaper or contractor looking for a supplier to trust — or you're a homeowner looking to enhance your yard — you're in the right place. At GreenWay Fence & Railing Supply, we strive to be the best vinyl fence brand by building exceptional products for all of our customers.
Learn more about what makes us an industry leader and place your order today — contact us to start the conversation!