Best Fencing Materials: Vinyl vs Wood vs Aluminum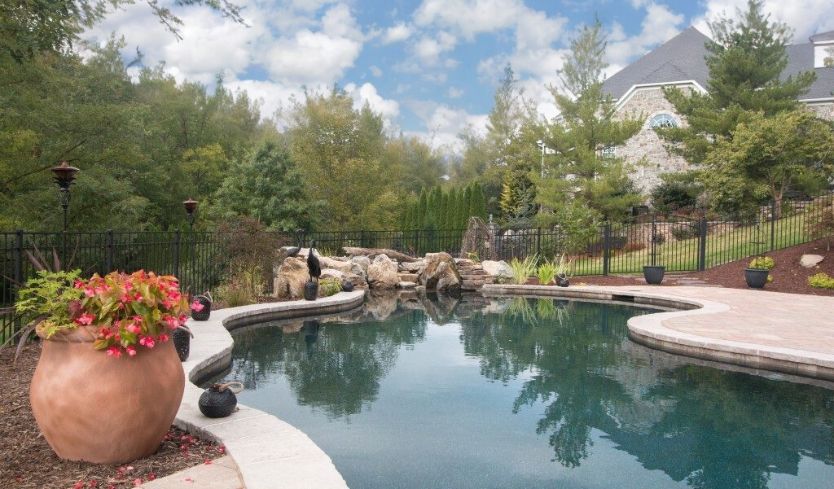 This year, you're going to lounge in your private backyard comfortably, peacefully, and most importantly – worry-free. There's just one hurdle to overcome: your private outdoor oasis hasn't been built yet!
When you're planning to bring a sense of stylish seclusion to your property, a new fence is the ultimate (and affordable!) solution. The three top fencing materials you'll find on the market are wood, vinyl and aluminum. While there may not be a universally defined "best" fencing material, our team is committed to helping you discover the perfect option tailored to your individual needs and preferences.
At GreenWay, we're committed to helping homeowners maximize the potential of their outdoor spaces. Stay tuned to learn more about the different types of fence panels, as well as where you can buy fencing materials near you!
Popular Fence Options for Backyards
Vinyl, aluminum, and wood – all three popular fence options for backyards have their benefits. Each material has its own set of advantages, and understanding them can be overwhelming. But don't worry! We're here to simplify the process for you.
Let's take a look at the pros and cons of common options to help you find the best fencing material for you!
And remember, if you have any questions along the way, our team of experts at GreenWay Fence is always ready to assist you!
Vinyl Fences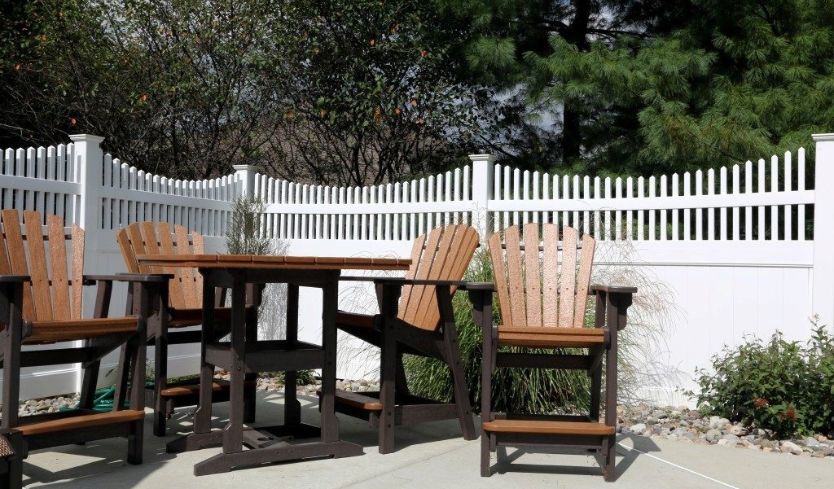 Vinyl fencing is a type of fencing made from PVC (polyvinyl chloride) material, that is available in a multitude of colors, heights, and designs. Because of their versatility and easy-to-care-for material, this classic style has become one of the most popular fence options for backyards and front yards alike.
Pros:
Extremely low maintenance
Lifetime Warranty
Versatile design
Easy to install yourself or by a professional
Vinyl fence costs are the lowest they've been in years!
Cons:
Prone to mold and mildew growth when not adequately maintained
Cannot withstand extremely high winds
Aluminum Fences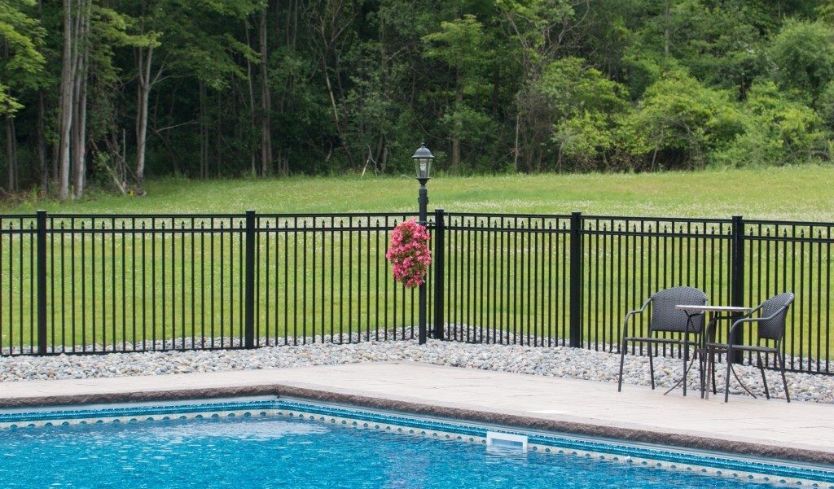 Aluminum fences are a fantastic alternative to traditional fencing materials, offering a sleek and stylish look with a multitude of benefits. Crafted from high-quality aluminum alloy, these fences consist of individual panels skillfully assembled using posts and rails, resulting in a robust and visually appealing barrier. With their modern and sophisticated design, aluminum fences bring a touch of elegance to any property.
Pros:
Highly durable and long-lasting
Minimal to no upkeep required
Sleek and modern aesthetic
Eco-friendly, easily recycled material
Cons:
Not ideal for privacy
Noise transmission
Wood Fences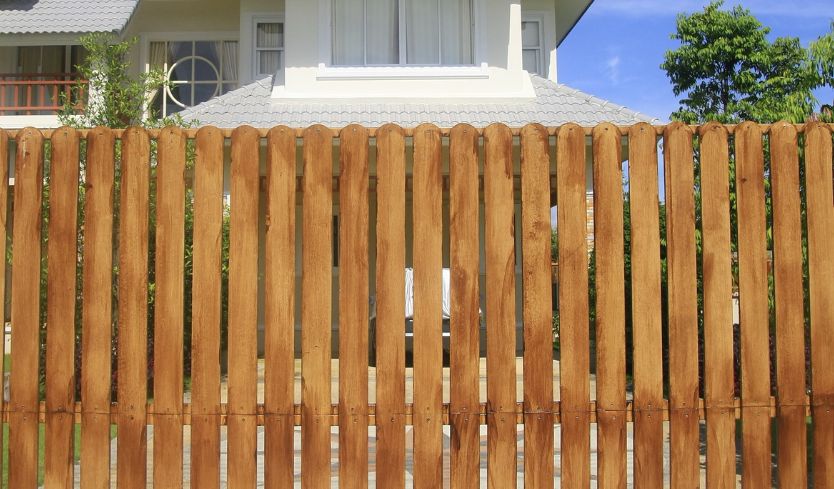 Although we do not offer them at Greenway, wooden fence options for backyards are a good way to add privacy, security and a touch of rustic charm to outdoor spaces. Crafted from a variety of wood types, these fences exude a timeless and natural appeal that can enhance the overall aesthetics of any property.
Pros:
Can be painted or stained in ANY color
Very affordable
Cons:
Requires regular maintenance
Limited lifespan (lasting 5-10 years)
Vulnerability to pests and rot
Susceptible to fading and discoloration
Ready to shop for fencing materials near you? Find out where to buy fence supplies here!
Types of Fence Panels
No matter what you think the best fencing material is for your project, you'll be excited to know that vinyl, aluminum, and wood all come in a variety of styles, heights, and colors to choose from! The specific features you desire for your property will play a crucial role in selecting the perfect fence panel. For example, if your goal is to enhance security and privacy around your pool area, a privacy or yard fence would likely be your top choice. However, a split-rail fence may be your preferred type of fence panel if you favor a rustic, farmhouse design.
At Greenway Fence, we proudly offer a selection of the most popular and sought-after types of fence panels…
Privacy Fence: Achieve maximum privacy and security with solid panels and minimal gaps, perfect for creating a secluded outdoor space. The best fencing material for this style tends to be vinyl or wood options – learn more about stylish privacy fence options here!
Picket Fence: This type of fence panel features evenly spaced vertical boards with pointed tops, adding a touch of elegance to your surroundings. They're often associated with suburban homes and tend to evoke a sense of nostalgia. Many modern picket fence ideas have the power to completely transform the look of a space!
Ranch Rail Fence: With its open and airy design, this fence style allows for a more casual boundary while still providing a clear separation. It complements rural and country settings beautifully and adds a touch of authenticity to your landscape.
Yard Fence: Offering a modern twist with wider vertical boards compared to a traditional picket fence, a yard fence ensures increased privacy while exuding contemporary style. It's the perfect choice for those seeking both seclusion and a fashionable outdoor aesthetic!
Want to learn more about the different types of fences on the market today?
Find & Buy Fencing Materials Near You!
When it comes to choosing the perfect fence panels for your yard, Greenway Fence is your reliable partner, providing quality assistance and a wide range of options. From manufacturing high-quality vinyl in Lancaster County to offering top-of-the-line aluminum fences and railings, we have you covered.
While there isn't a universal "best" fencing material that meets everyone's needs at the same level, our team is dedicated to finding the ideal options for your specific needs.
Experience a backyard transformation with the help of our experts today and discover quality fence panels right in your local area. We're proud to be the place where you can find great fencing materials near you!