Modern Picket Fence Ideas for a Transformation You'll Love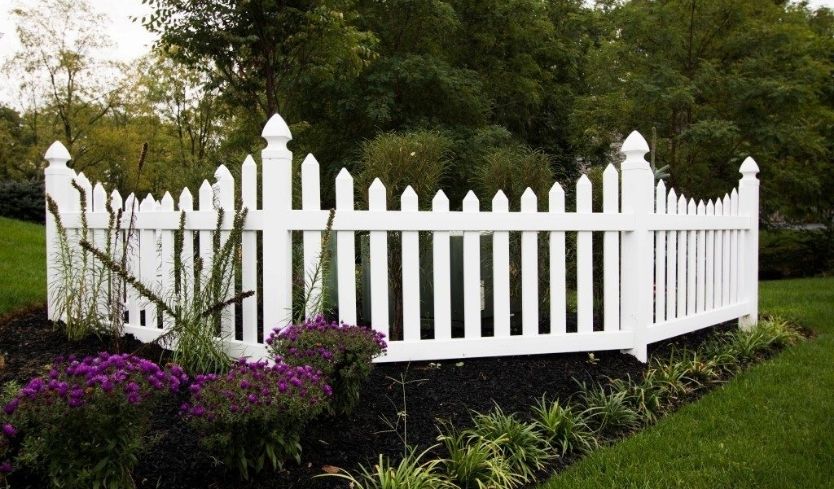 The right yard fencing on your property can make a real statement: whether your style is modern, rustic, farmhouse or classic! Since picket fence ideas have been around for decades, it may be time for a stylistic update for the 21st century.
In today's blog, we're here to help you find the modern picket fence style that matches both your aesthetic AND your budget. Keep reading to get inspired by 6 modern picket fence ideas that you're sure to love – or get immediate pricing from your friends at experts at Greenway Fence & Railing by contacting us now!
6 Interesting Aluminum & Vinyl Picket Fence Designs
Whether your home sits on an abundance of acreage or a lot in the suburbs, a picket fence design can modernize your exterior appearance while also increasing property value and privacy! Modern picket fences offer gorgeous advantages that privacy fences and ranch style fences cannot: like their timeless American dream aesthetic and semi-private seclusion. Fortunately, for homeowners or business owners looking to incorporate a chic fence into their yard, there is a variety of picket fence styles to choose from.
When it comes to contemporary picket fence design, here are a few fan-favorites:
Classic Vinyl Straight Top
Whether you know it or not, when you think of classic picket fence design, you most likely instantly think of a classic vinyl straight top! This type of fence has been popular for years for both front and backyard safety. Learn more about the fence in the photo: Herkimer Vinyl Picket Fence with Straight Top.
Aluminum with Alternate Spears  
This unique picket fence idea is characterized by its combination of both long and short spears which alternate evenly throughout the fence. While most modern picket fence styles are built with vinyl, this is a great example of how aluminum can also be used in a modern way! Learn more about the picket fence style in the photo: Regis 3132 Residential Aluminum Fence.
Privacy Picket Combo
This picket fence design gives you the best of both worlds with a durable vinyl privacy fence on the bottom and spindle pickets on the top. If you love the look of a modern picket fence, but desire the total privacy of a solid fence, this is the solution you need! Learn more about this picket fence style here: Fulton Vinyl Privacy Fence with Franklin Step Top.
Modern Vinyl Picket Fence  
Perfect for residential and commercial properties alike, this modern vinyl picket fence stylishly showcases rounded tops and gorgeous colors. Because the space in between pickets is slim, this picket fence design creates a space with plenty of privacy. Learn more about the fence in the photo: Hamilton Vinyl Picket Fence with Straight Top.
Aluminum Straight Top 
If you love the look of a traditional picket fence but are looking for something with a bit more durability and strength, an aluminum straight top is the perfect solution! Its straight top and clean lines give it a modern look, while the aluminum build ensures durability and low maintenance. Get the details on this picket fence idea here: Regis 3230 Residential Aluminum Fence.
Classic Vinyl with Concave Top 
A twist on the timeless classic, a vinyl picket fence with a concave top could be just the mixture of elegance and modernism that you're looking for! You're sure to find the perfect neutral to match your house with the white, tan and clay color options this picket fence style is available in. Learn more about Hamilton Concave Top fencing here.
Haven't found the modern picket fence idea that speaks to your heart? Continue the search by browsing Greenway's photo gallery online!
The Secret to Easy Picket Fence Installation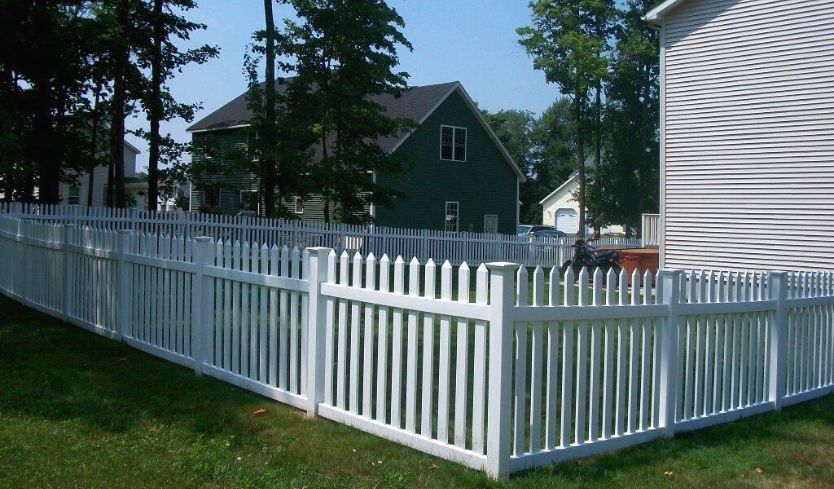 When it's time to update your property with new fencing, you want a stress-free process and a fabulous result. What is the secret to ensuring you get exactly what you're looking for AND no headaches along the way? Choosing the right picket fence installation company from the start!
If you're new to the area or the fencing industry, it may be hard to tell the professionals from the scams, so here are 3 things to look for before giving your work to a local fence contractor:
They provide honest and accurate cost estimates
They have a history of excellence (and proof to back it up)
They offer legitimate warranties for products AND workmanship
The best place to start when looking for quality products and reliable picket fence installation is Greenway Fence & Railing! Though we are located in Lancaster, PA, we proudly act as installation contractors for the local area as well as providing contractors in neighboring states with our in-stock products. Whether you are working with our team or another for picket fence installation: demand Greenway Fence!
Don't Miss Free Picket Fencing Cost Estimates from Greenway Fence!
Start bringing your fencing to life with a FREE picket fence cost estimate from our friendly team!
By filling out the form on our website or calling our office at 717-283-2247, we will happily provide you with a price quote on your picket fence idea – or any fence project for that matter! So, what are you waiting for? Contact us today.