Our Pick for the Best Aluminum Fence Brand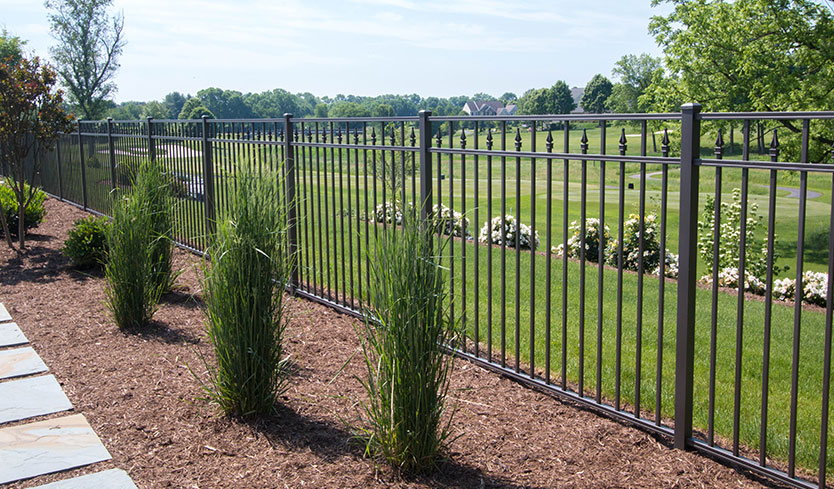 The sleek style and renowned durability of aluminum fences have made them a popular choice for yards all across the country. While once upon a time aluminum fences were hard to find, now they are sold almost everywhere! Finding a great option can be harder than ever — that's why we're proud to recommend Regis as our pick for the best aluminum fence brand!
At GreenWay Fence & Railing, we manufacture the best vinyl fences and other vinyl products, while also carrying a wide range of elite outdoor building materials. Our selection for the best aluminum fence brand, and the line we sell, is Regis — a 100% USA built product. Keep reading to see why these fences earn our approval and place your order right here!
5 Traits of the Best Aluminum Fence Manufacturers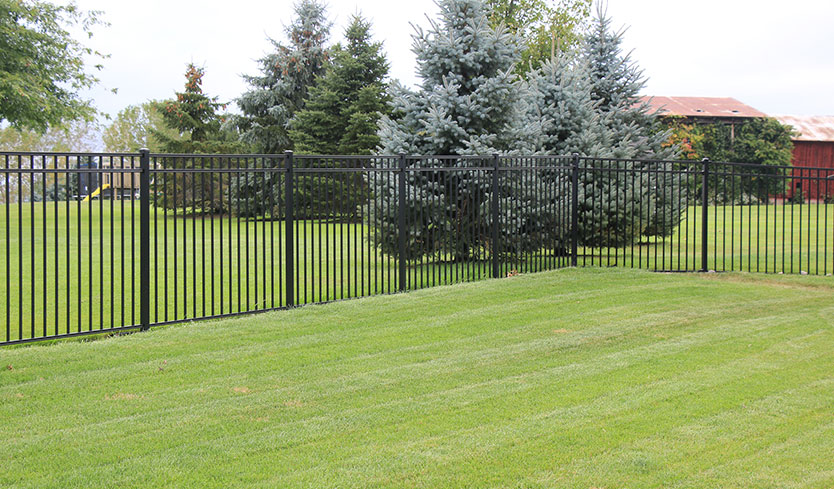 Top of the line aluminum fences both look incredible and perform admirably — as well as easily last for decades. Look for these 5 key traits in aluminum fence manufacturers to ensure that your new fence is a leading brand:
They Offer an Unbeatable Warranty — The best aluminum fence brands are built to last — and the manufacturers are supremely confident in that fact. Regis aluminum fences are backed with a limited lifetime warranty that guarantees that your aluminum fence will never rust, crack, peel, or blister. This ensures that the investment you're making in your property will pay you back over decades of performance.
Powder Coating is Standard — The reason that Regis aluminum fences can offer such an exceptional warranty is due to the effectiveness of their powder coating process. The best aluminum fence manufacturers choose to powder coat their aluminum fences — rather than paint them. This ultra-durable coating not only provides a beautiful color but guarantees resistance to rot, rust, most dirt, and more!

See more maintenance-free fences!
Tons of Options Are Available — Fencing plays a crucial role in defining your home's curb appeal — and a good aluminum fence manufacturer understands this. That's why you should always be able to expect a wide variety of style options to create a gorgeous, one-of-a-kind aesthetic for your home. With Regis, you have access to a wide range of aluminum fence colors, from classics like black and bronze to unique choices like silver and speckled walnut. In addition, you can choose the picket styles and decorative top rails that create the fence's profile.
They Support How You Want to Build — Some homeowners prefer to try their hand at installing a DIY fence — while others feel more comfortable leaving it to the professionals. Either way, the best aluminum fence brands support both strategies. Whether that's providing recommended dealers (like us) or preferred contractors, they just want you to get the product however you want it!
They Build in the USA — Not only is building in the USA preferable because it creates good paying jobs for American citizens, but also because it results in a higher quality finished product. Overseas suppliers are often not held to the same high standard of materials used — and they're known to cut corners in production. Regis fences are built in four US plants in North Carolina, Georgia, and Missouri!
Sister Product: Westbury Railing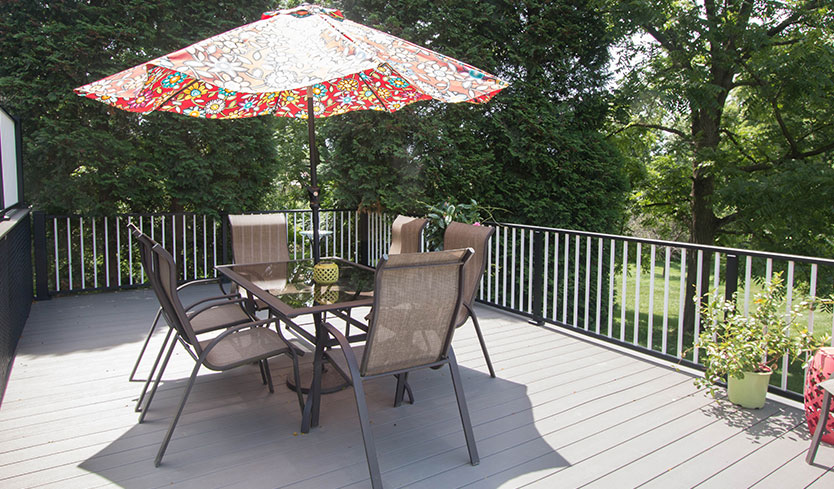 The low-maintenance advantages and striking contemporary style make aluminum fencing a hit for homeowners everywhere. If you want to match this style on your deck, porch, or outdoor stairways, aluminum railings are also available.
Whether you want to do both of these upgrades at once or start with the one and bring the other home later, you'll love the individual products — and the great complementary nature of the two. At GreenWay Fence & Railing, we're proud to also stock and sell Westbury aluminum deck railings.
Shop for the Best Aluminum Fence Brand
As a dedicated fence company and distributor, we've considered, tested, and reviewed a truly wide range of different products. So, when we say that Regis earns our choice as the best aluminum fence brand, you can trust they earned that distinction. Since we do believe in the product, we are proud to carry it on our shelves and in our warehouse. If you'd like to get prices and place an order, the first step is a call to our team!
Give us a call or send us a message to get started!