Decking Material Cost Comparison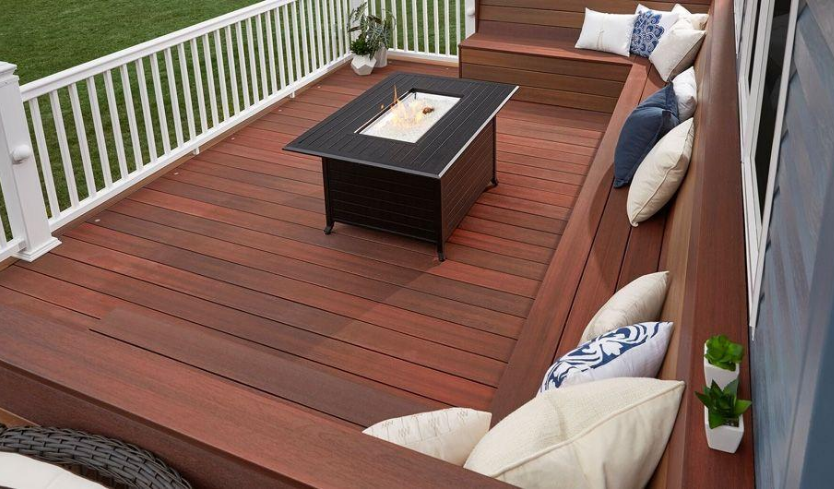 If you're tackling a DIY deck rebuild project, making sure you start with the right boards is key. Choosing between composite, vinyl, and wooden deck boards is the number one factor that determines exactly what your project will cost — not to mention how long the deck will last and the maintenance it needs. That's why we put together this decking material cost comparison — to give you an honest look at what you'll pay.
At GreenWay Fence & Railing Supply, we're an outdoor supply company that sells everything you need for your DIY home improvement projects. As our name suggests, we got started with fences and railings, but now we offer so much more — including deluxe materials such as composite and vinyl decking. Check out our decking material cost comparison and get an idea of the pros and cons of each material. Then when you're ready, reach out to our team and place your order!
Composite Decking Price vs Wood & Vinyl
Many homeowners know that by taking the DIY approach to their new deck, they can have a more luxurious, higher quality deck — just by handling the labor on their own. If you have the skills and the time, we 100% encourage that approach. That's why we're comparing our vinyl and composite decking price vs wood — so you know how much just the material could cost you.
At GreenWay, we offer nationally leading brands of luxury decking for both vinyl (VEKAdeck) and composite (Fiberon). While we don't sell wooden deck boards, we put together an average wooden board price point from stores in our area. To keep it simple, this decking material cost comparison works off price per lineal foot — rather than for a specific size board: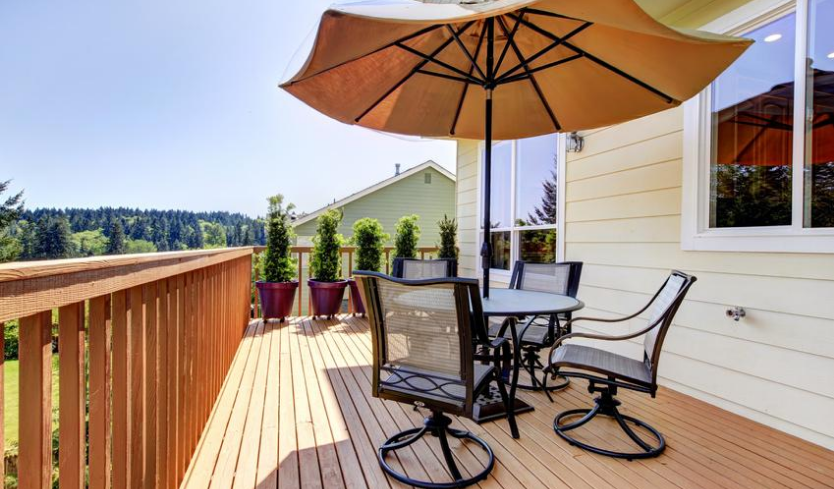 Pressure-Treated Wood Decking — $1.40 per lineal foot
Available at every big box and mom-and-pop hardware store, pressure-treated deck boards are a tried-and-true building material. This is the least expensive decking material by far, but it also has the most drawbacks that explain the low cost. For example, a pressure-treated wood deck will need to be re-painted or re-stained frequently to prevent rot and mold — and to keep an even color on the deck. Even with perfect maintenance, a wooden deck will only last about 15 years.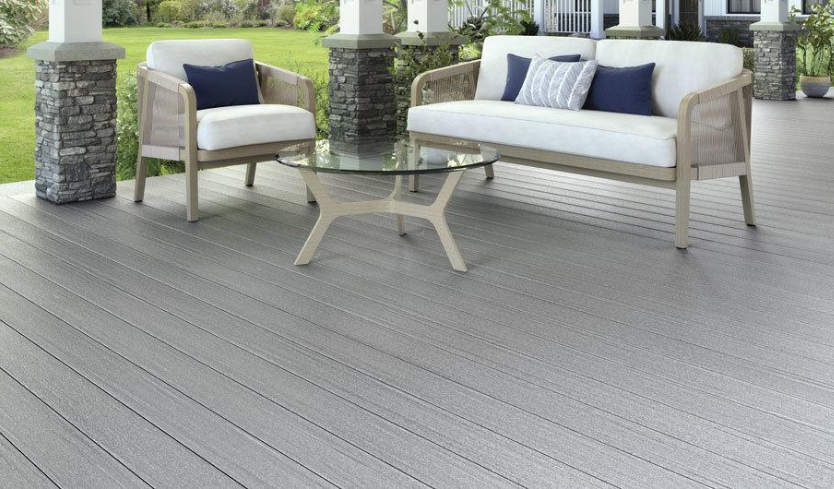 Composite Decking — $2.40 per lineal foot
Boasting the benefits of vinyl decking with the look and feel of real wood, composite is a luxury mix of the two materials. While composite decking is nearly double the price of wood, it comes with a whole host of benefits to justify that price point. Firstly, composite decking will NEVER need painting or staining to keep its color, AND it's completely immune to mold damage. Secondly, the lifespan is long — you can feel confident that it will last 25 years or more. However, the color of composite decking will fade somewhat after spending years in the elements, but this is only a cosmetic issue that doesn't bother some homeowners.
Place Your Order for Composite Decking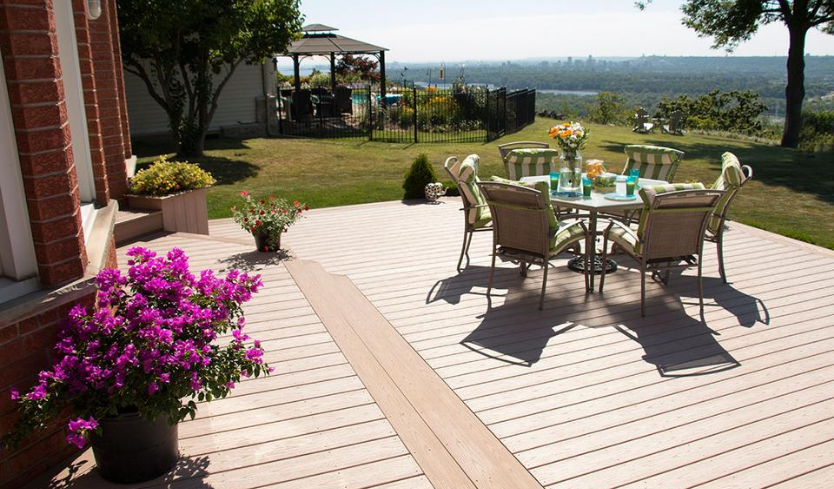 Vinyl Decking — $4.20 per lineal foot
The highest price point in our deck material cost comparison, vinyl decking is the top of the pack in terms of performance. Simply put, vinyl decking is the best, most upscale deck material on the market today. Not only does it have all of the low-maintenance benefits of composite decking, but it also has advanced color protection to prevent the color from fading. One more way that this material exceeds all the other options, our vinyl decking comes with a lifetime warranty. In addition, the look of vinyl is distinctly modern and upscale — and is sure to be a conversation starter for your guests in a way that no other decking material ever could be.
Place Your Order for Vinyl Decking
Picking the Right Material for Your Project
Now that you've seen our decking material cost comparison, it's time to decide which of these materials is right for your project. More and more, homeowners are seeing the value in the low-maintenance, long lifespan benefits of the two luxury decking materials. Since the composite decking vs wood price isn't that different, composite is quickly eclipsing standard wooden decks. Simply put: because the lifespan is short and the maintenance needs are too great, we can only recommend building a wooden deck to homeowners who plan to move within the next few years.
Both vinyl and composite decking have a gorgeous look and are extremely easy-to-own. We proudly sell and recommend both — you'll be extremely satisfied with either product line! While vinyl is undoubtedly the marquee material for a new deck, it is also nearly twice as much as the composite option. However, if you're building a dream deck for your forever home, the exceptional style and unbeatable lifespan can make it worth it.
This is a must-read if you're planning a backyard makeover!
Lock in Your Decking Material Cost — Buy Now
We hope our decking material cost comparison helped you make the right financial choice for your DIY project and your home. If you're ready to place an order, our team is standing by to help. However, if you have more questions or simply want to further discuss the advantages of composite and vinyl, one of our experts is here to talk.
Reach out today to get more info or to place your order!