Front Porch Makeover Ideas to Try this Fall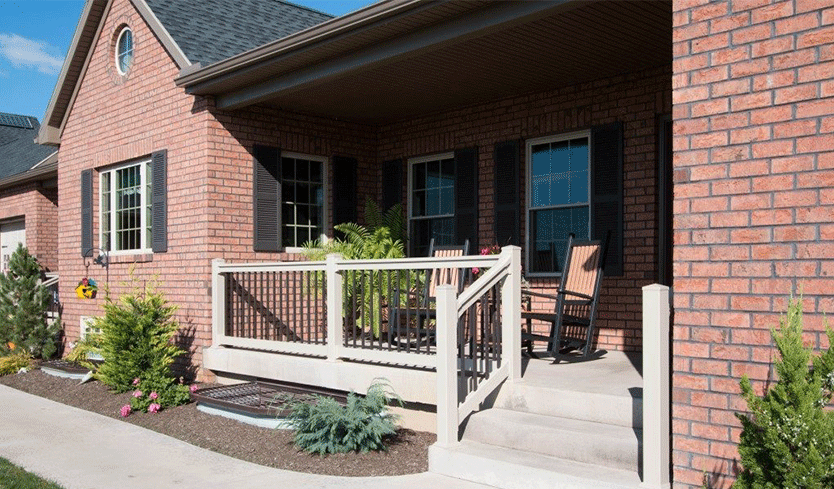 While decks and back porches get a lot of attention as the in-style outdoor living spaces, that doesn't mean you should ignore the beauty of a striking front porch. Not only is a great front porch a huge piece of your home's curb appeal, it's also a great place to spend time with friends and family. However, if your front porch isn't succeeding at either of these, it might be time for a porch makeover.
Transforming your drab and outdated front porch into the outdoor oasis you've always wanted only requires a few things: a little bit of free time, the right materials, and the perfect front porch makeover ideas. While we are primarily known as a wholesale fence distributor, GreenWay also provides homeowners with the deluxe railing systems and deck boards that are crucial for porch restoration. Read our blog to get started!
6 Porch Restoration Essentials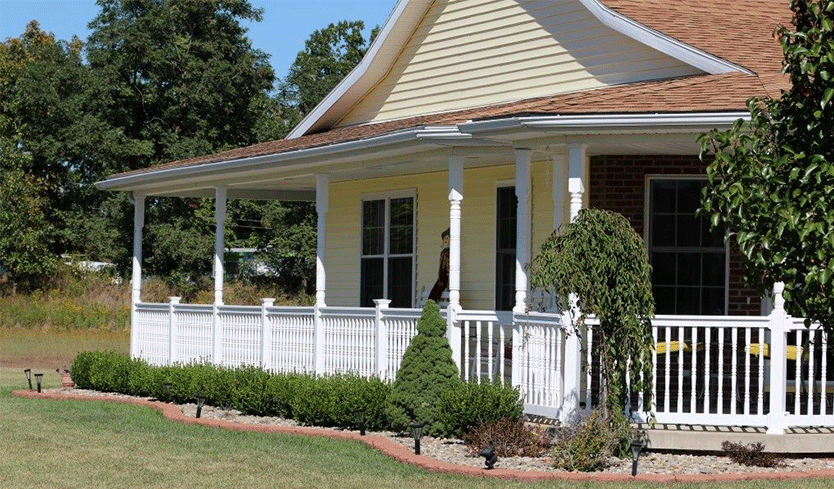 Whether you're looking to add a little excitement with the right small touches — or you need to fix up the essentials — our porch makeover ideas cover it all. Even better, these porch restoration tips are all things that handy homeowners can do on their own!
Upgraded Railings — Our first porch restoration idea is equal parts style and safety. If your old porch is like a lot of the ones we've seen, the wooden railings that were built with it have probably seen better days. The railings' paint is probably all chipped off, mildew might be growing on them, and they may no longer be sturdy. Not only do these railings undo the curb appeal of your house, but they aren't doing their job as a safety feature either.

That's why upgrading to a sleek, stylish, and strong new railing is an essential part of your porch makeover. The two most popular materials are vinyl railings and aluminum railings. Both of these materials provide a modern look to your porch — and they are maintenance-free!
Cute and Comfortable Seating — Your porch is made for relaxing, socializing, and unwinding — and you need a good place to sit to make those things happen. Investing in some new seating is a great way to make your porch more livable. While you want the furniture to be durable enough to survive the elements, you also probably want it to match the new aesthetic you're building. Both outdoor wicker furniture and colorful poly furniture are very in-style right now — and they can be the perfect complement to your space.
New Deck Boards — One of the most transformative porch makeover ideas, upgrading your deck boards alone can make all the difference in the world to your porch's aesthetic. When wooden porch or deck boards age, they begin to crack, splinter, and fade. Not only does this disrepair make your porch show its age, but it makes it unpleasant to spend time there without wearing shoes.

Upgrading to a type of luxury deck board, such as vinyl or composite, gives your deck a striking new look and color. Even better, both of these deluxe materials are practically maintenance-free, meaning no more yearly re-painting, re-staining, sanding, and more!
Ceiling Decoration — If you start to spend a lot of time under your covered porch, you'll probably notice that the ceiling is pretty bare and drab. Make use of that space and add a little pizzazz to your porch! Whether you want to do something simple and add hooks for potted plants or go all out and add a ceiling fan, making use of the ceiling is a must-try porch restoration idea. One other fun touch is to hang a porch swing from the ceiling, which adds to your possibilities for seating as well!
Lighting Options — Outdoor living is about using your outdoor spaces in as many ways as you can. If you envision watching the sun set from your porch, you'll want to add some lighting there so you can enjoy the transition to the nighttime hours, too. When adding functional and stylish lighting to a porch, you have many options. The most common lighting schemes involve hanging lights, lights attached to the house, or lights connected to your railings. Once again, this tip makes your porch more usable and even more beautiful.

Looking for more inspiration? See our backyard makeover ideas.
A Splash of Color — Generally, front porches have clean and neutral color schemes. One of the best ways to add some excitement is with a splash of color. However you accomplish this endeavor — whether it's with stylish furniture or another colorful accessory — bright or bold colors are an essential porch makeover idea. Generally, homeowners like to add bold, primary colors to their porches to make them truly standout.
Note: Adding area rugs can be a great way to bring color to your porch — however, if you just upgraded your deck boards, you'll want to be careful with area rugs. Since they block the sun's rays, rugs can cause the deck boards that are uncovered to fade while those outside of the area rug don't. If you remove the rug, you may see the outline of it because the boards may be slightly different colors.
The Best Choice for Your Deck Boards and Railings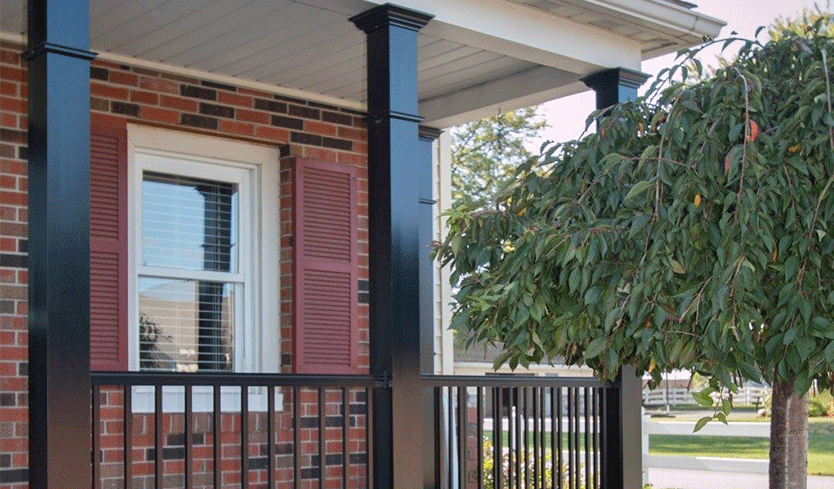 The right porch restoration ideas go hand-in-hand with the right materials. At GreenWay Fence & Railing Supply, we manufacture and stock the very best materials. That's why we have become the go-to resource for homeowners looking to tackle all of their outdoor improvement projects. We also stock some of the leading brands such as Westbury aluminum railing and VekaDeck and Fiberon deck boards.
We compare composite vs vinyl decking — see what's best!
From building a new fence around their homes to renovating their outdated front porches, whenever homeowners have a project, GreenWay is here to help!
Bring Your Porch Makeover to Life Today
You have the porch makeover ideas and you have the know-how…so let's get started! Building a new front porch not only makes your home look more beautiful but it can enhance how you use it every day. Whether you know what you're looking for right now or you still have questions about the right railings or deck boards, the outdoor experts at GreenWay are here to help.
Give us a call, send us an email, or even drop by our Lancaster County store — start the conversation with us today!