7 Backyard Makeover Ideas that Everyone Can Use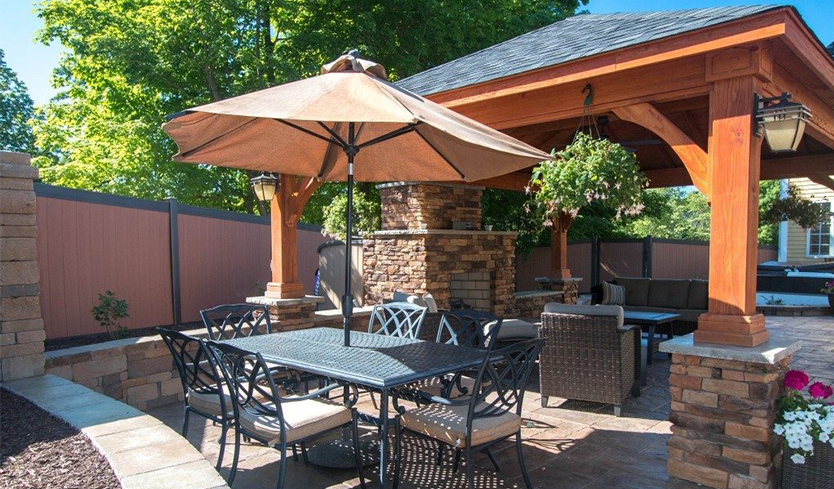 Need some summer inspiration? Check out these backyard makeover ideas that can liven up your outdoor space — and make it the talk of the town. Ranging from simply adding some tasteful décor to building a luxury waterwall in your backyard oasis, we've got all the tips you're looking for to bring your backyard from slightly drab to completely fab!
With these 7 tips, your backyard makeover transformation will unleash a more jaw-dropping reveal than any you've seen on HGTV. Read our blog to get inspired by the affordable ideas that will elevate your outdoor living game!
Transformational Outdoor Makeover Ideas for Every Yard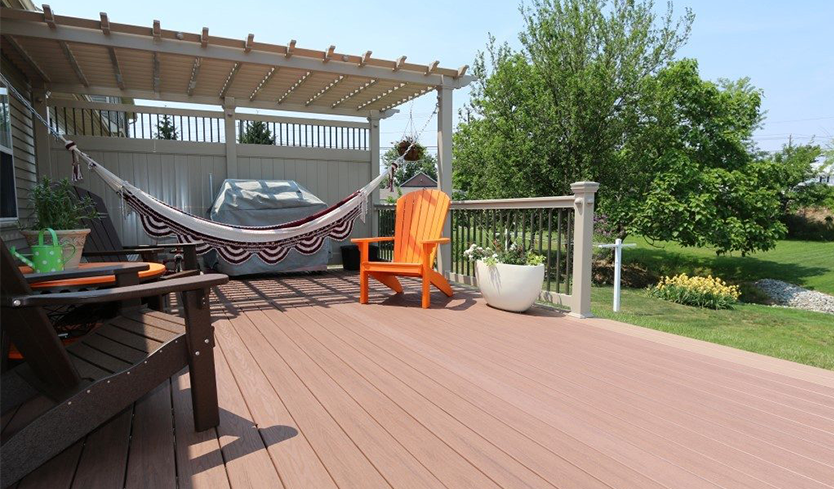 An outdoor makeover may not be at the top of your to-do list, but when you complete it, the finished project is outstanding. Although we include 7 backyard makeover ideas in this blog, you can pick and choose which ones you include in your own backyard — after all, it's your outdoor oasis you're constructing! Check out our list and get started on the outdoor living space of your dreams:
Replace that Ramshackle Fence — Outdoor makeover tip number 1: anything with rot loses its spot! Whether that's a fence, deck, or shrubbery, these damaged areas or plants could actually be a safety hazard to your guests — in addition to an eyesore. Whether you want to DIY by handling your fence renovation on your own, or you'd prefer to trust a contractor, we can help. Some of our customers' favorites include vinyl privacy fences or aluminum pool fences.
Spruce up Your Landscaping — A little landscaping goes a long way! A fresh coating of mulch, a unique gravel path, or a couple of hanging plants creates a tasteful outdoor living space. If you have a green thumb and a free weekend, this backyard makeover idea can be done at very little cost! You'll love what you see when you put in the effort to beautify your space.
Add Some Waterworks (The Good Kind!) — Speaking of your landscape, let's talk about your waterscape, too. Refreshing water elements like a pond, fountain, pool, or waterwall have proven to be the most transformational backyard makeover idea to date. When you include a water feature in your backyard design, you're sure to wow your family, friends, and neighbors with the relaxing and stunning ambiance it adds to your space. Nothing says luxury quite like the beautiful look and soothing sounds of a fountain.
Get Your Glow On — Your outdoor makeover doesn't have to be anything large-scale or grand. Super on-trend right now are the ever-so-popular hanging Edison lights. Drape a string of these stunners along a pergola, across your deck, or around tall trees for a casual outdoor makeover. They're easy to install — and can be picked up from any local hardware store, or ordered online for under 50 bucks. Plus, the added light means your outdoor space is perfect for entertaining into the night hours.
Relax in Style — Looking for the easiest way to take your outdoor space to the next level? The décor and furnishings on your deck or patio communicate your own personal style. When you update your backyard's furniture or other features — like adding an area rug or, even more spectacularly, a fire feature — you breathe new life into your outdoor space. For bonus points, match your new furnishings to each other — your updated space will be even more beautiful with the thoughtful coordination!
Slices of Happiness — For all the foodies out there, this idea is for you! Nothing compares to the taste of an oven-baked pizza — imagine making one in your own backyard. A pizza oven in your backyard earns major points in both the cool factor and in the yum factor. Plus, a pizza baked outside is the perfect excuse to get the gang together for an impromptu outdoor party.
Add a Shade Source — We love our home state of Pennsylvania, but the humid summer afternoons can be a little much sometimes — that's why tip number 7 on our backyard makeover idea list is adding some shade. You're not limited to just a beach umbrella shoved into your outdoor dining table — instead, update your backyard with the look and the functionality of a vinyl pergola. Drape your new pergola with wrap-around curtains or intertwine some vines around the rafters for a double dose of elegance!
Begin Your Backyard Makeover with GreenWay Fence & Railing!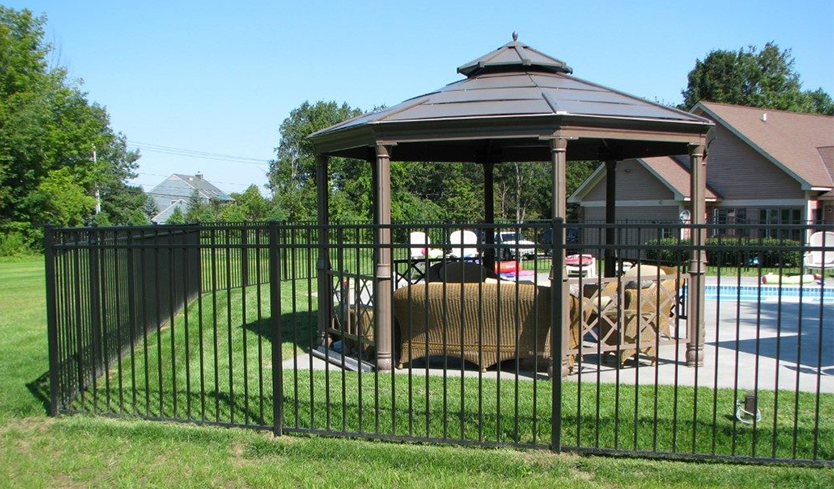 Now that your imagination is buzzing with outdoor makeover ideas, it's time to make moves on the ones you like best! Our team of experts at GreenWay Fence & Railing have been providing homeowners with the best backyard materials for years. Whether you have a contractor you rely on or you do your own backyard work, GreenWay is the team you want supplying your backyard makeover materials!
Begin the conversation today and demand GreenWay for your fence, deck, or railing — and get your backyard makeover started right!