Pool Safety Fences: Traits & Styles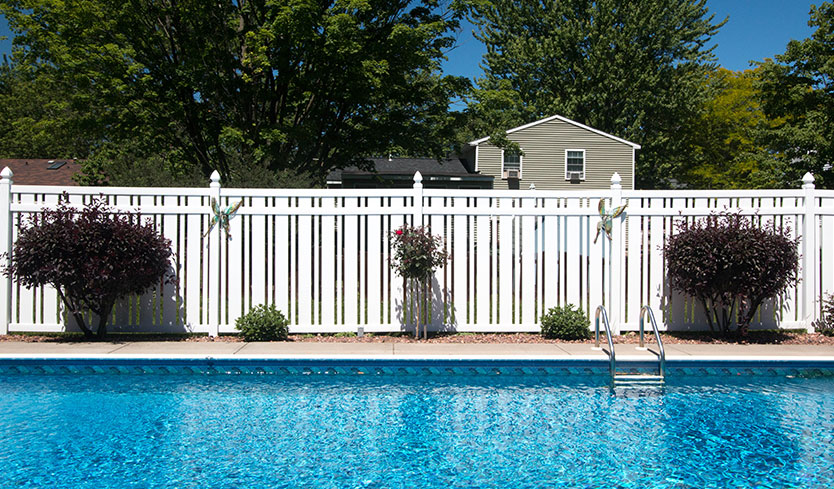 Your brand new pool is going to be the highlight of your home. From hosting pool parties for the kids to going for a swim after a long day, there's nothing you'll enjoy more! However, the final thing any pool needs before you use it is a fence — not only is this an important safety precaution, but it is a legal requirement in many states, too! We're highlighting the essential traits of good pool safety fences and showcasing some of our best examples.
At GreenWay Fence & Railing, we're a fencing manufacturer and distributor who sells to both homeowners and professionals alike. Since attractive and effective pool fencing is one of our specialties, we're detailing what makes for the best pool fences as well as showing some of our popular product lines. Keep reading to learn more about pool safety fences — or reach out right now to get pricing!
Exploring Pool Security Fence Options
From a security standpoint, the right fence ensures that strangers won't break in and enjoy your pool in the middle of the night. In addition to that, a pool fence is legally required to make sure that tragedy doesn't strike, with someone accidentally falling into your pool. The best pool security fences are specifically designed with these concerns in mind — these are the key traits you're looking for:
Height — One of the most crucial factors in a pool security fence, nothing deters potential fence jumpers like a fence too tall for them to see over — let alone mount. We recommend pool fences that are 6 feet tall for maximum privacy and security. However, both 4-foot and 5-foot fences should also be legal in most states.
Lockable Latch that Automatically Closes — This is a safety feature that provides serious peace-of-mind. Every pool security fence needs to have a lockable gate that has the ability to automatically close itself if left ajar. This design touch means that your fence gate will stay secure — even if it slips your mind.
No Gaps or Small Gaps in Fence Panels — There are countless attractive styles of modern fencing to accentuate your home style. However, if you're looking for a pool safety fence, there are some requirements. The fence needs to have very small gaps or no gaps at all in between panels. This ensures that both people and animals can't slip through or climb it easily.
Sturdy Material and Construction — If your fence is ever needed to keep a person or an animal out of your yard, you want to make sure it's sturdy enough. That's why the best pool security fences either come in aluminum or vinyl.
A Few of Our Favorite Styles
We offer a wide range of different fencing product lines that do different jobs and boast different styles. These are some of our best choices for dedicated pool safety fences: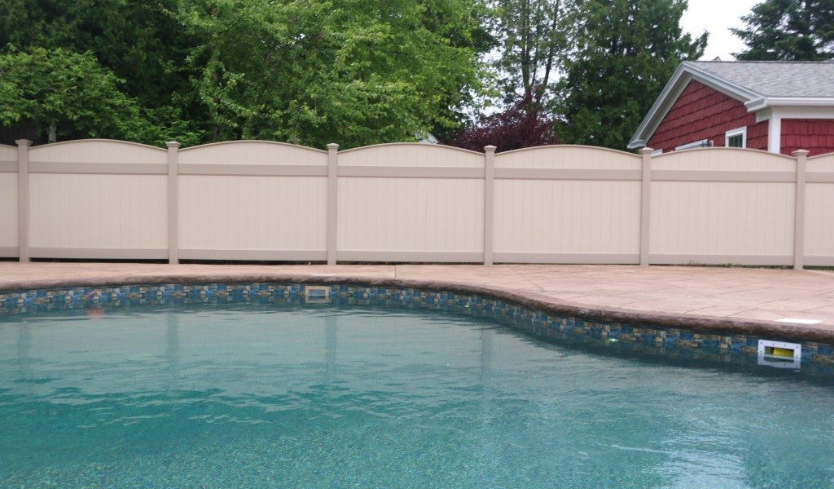 Rounded Top Vinyl Privacy Fence
This tall vinyl fence provides exceptional privacy and security. The height, shape, and solid panels make it perfect for the job of keeping your pool secure 24/7.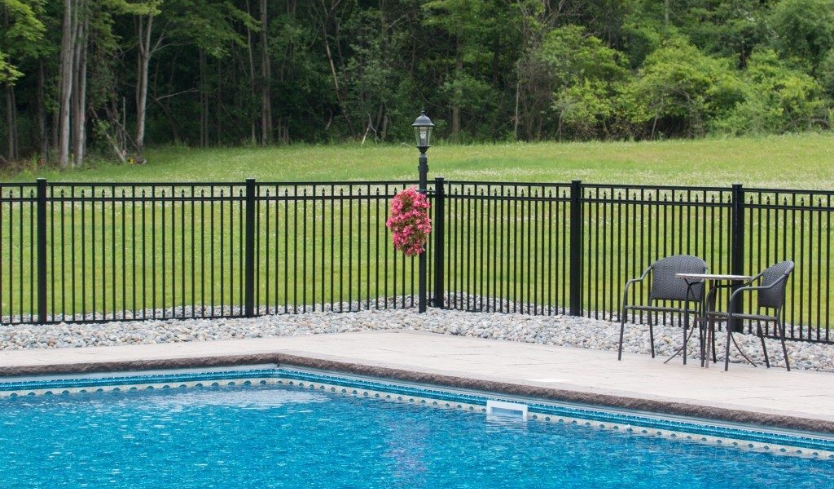 Aluminum Yard Fence
The sleek profile of an aluminum fence packs unexpected strength that makes it a strong choice to protect your pool. An aluminum fence can be a great alternate option if you don't need a privacy fence and want to keep your view open.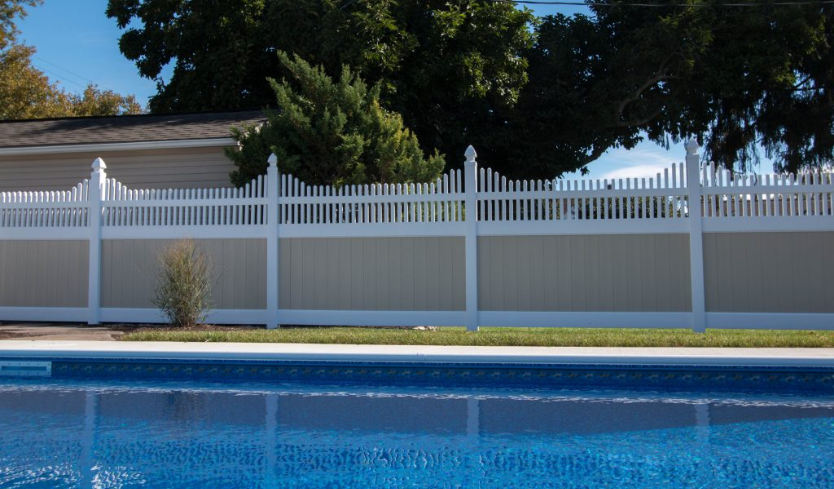 Step Top Vinyl Fence
A variation on a tried-and-true vinyl pool security fence, this option features a top rail made of ornamental pickets as well as a two-tone color scheme.
Any of these three featured fences can be your answer for full protection and complete peace-of-mind. However, these styles are just the beginning — see our inspiration gallery to explore countless other fence designs.
Why Maintenance-Free is Key for Your New Fence
Your new pool will require plenty of maintenance, that's unavoidable. However, your new pool security fence shouldn't add to your list of outdoor chores. Rest assured, ANY fence you buy from GreenWay Fence & Railing will be ultra-low maintenance.
What that means is that you'll never need to re-paint, re-stain, or do anything else to guarantee the fence lasts for 50+ years while looking as good as the day it went in the ground. Compare this to wooden fences that need to be regularly maintained to ensure they don't get rotten or moldy and fall apart. The only thing a vinyl or aluminum fence will ever need is to be washed with a hose to clean off any outdoor dirt.
Learn more about your maintenance-free fence options.
Get Prices on Pool Safety Fences Right Here
At GreenWay, we sell our fencing directly to homeowners and give them all of the info they need for DIY installation. However, if you'd rather leave it to a professional, we're happy to recommend someone in your area who has experience with our products. When you're ready to get started, our team is here to help. The first step is to reach out to discuss your favorite pool safety fence options — and to get price quotes.