Privacy Fence Prices Revealed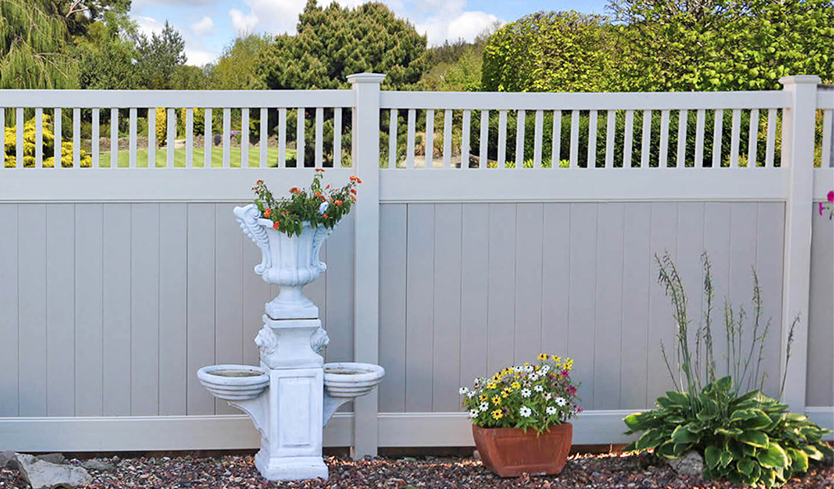 Whether you have a seriously nosy neighbor or you're finishing a secluded outdoor oasis, a privacy fence should be the final piece of your backyard space. The type of fence you choose not only determines your style but also your backyard budget. Discover the most common privacy fence prices — and the different styles of fence.
Your exact privacy fence cost is determined by numerous factors including the material, the style, and whether you want to work with a contractor or install it DIY style. While we can't give you a privacy fence quote in a blog, we can give you a ballpark figure as to what you'll pay per foot. Read our blog to see the prices and the styles.
Most Popular Privacy Fence Costs and Styles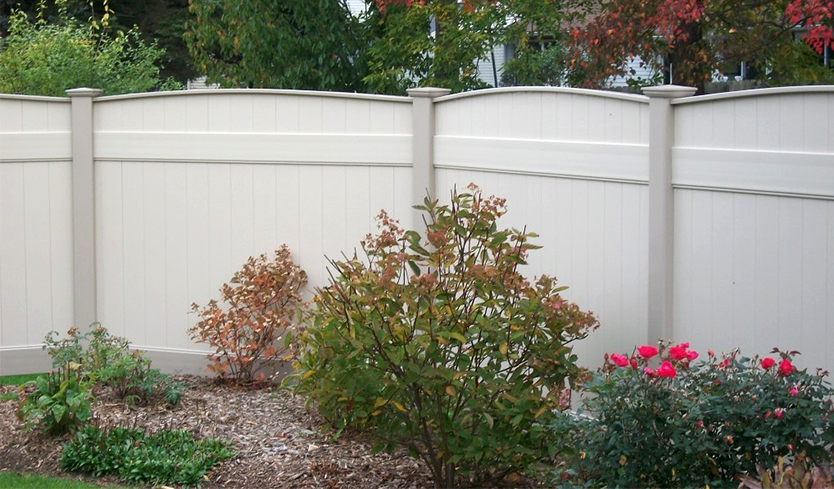 The three most popular privacy fence styles are pressure-treated lumber, vinyl, and aluminum frame with vinyl panels. While all of these fences provide equally excellent privacy, they each have their own distinct styles and advantages. See the average privacy fence costs per style:
Wood Privacy Fence Cost Per Foot: Approximately $25
These budget friendly fences have the best cost per foot of all of the most common options. Wooden privacy fences possess an attractive rustic style, but they will require more maintenance over the years than the other options. In addition, since wooden fences are susceptible to rot and mold, they will eventually need to be replaced. So while their cost is hard to beat upfront, they will need replaced after about a decade — while the other options will still look as good as new during that same timeline.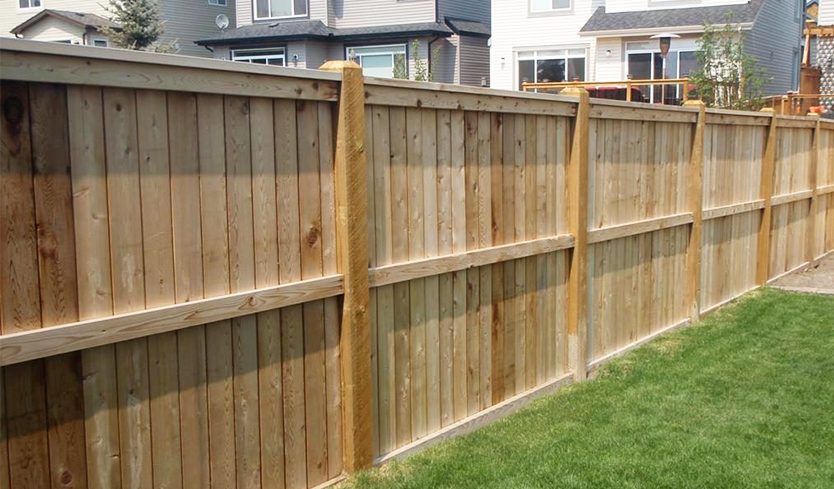 Vinyl Privacy Fence Cost Per Foot: Approximately $42
The classic American fence. Vinyl has become the most popular fence type, and it's not hard to see why. The elegantly simple style matches well with almost any suburban home and the mid-range price makes it attractive to almost any budget. Compared to a wooden fence, vinyl will require FAR less maintenance and can last several decades. See some of the most eye-catching vinyl options:
Aluminum Frame Cost Per Foot: Approximately $72
These modern-style privacy fences feature a slim aluminum frame around a vinyl privacy fence panel. Also called two-tone fences, these are among the most expensive options on the market and are a true luxury item. These upscale privacy fences offer the same low-maintenance benefits as vinyl fences, but with a standout modern style of an aluminum fence. For some homeowners, that one-of-a-kind look is worth the price.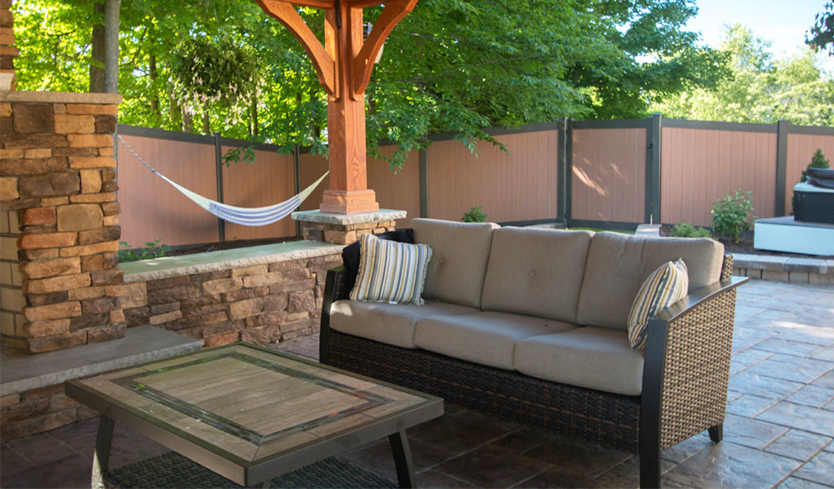 In addition to all three of the most popular fence options, at GreenWay we can work directly with you to design and build a custom fence. You have access to a whole range of custom fences that can match your unique outdoor style. Some of these options include custom colors and shades — as well as custom fence decorations and designs!
Other Factors that Affect Privacy Fence Costs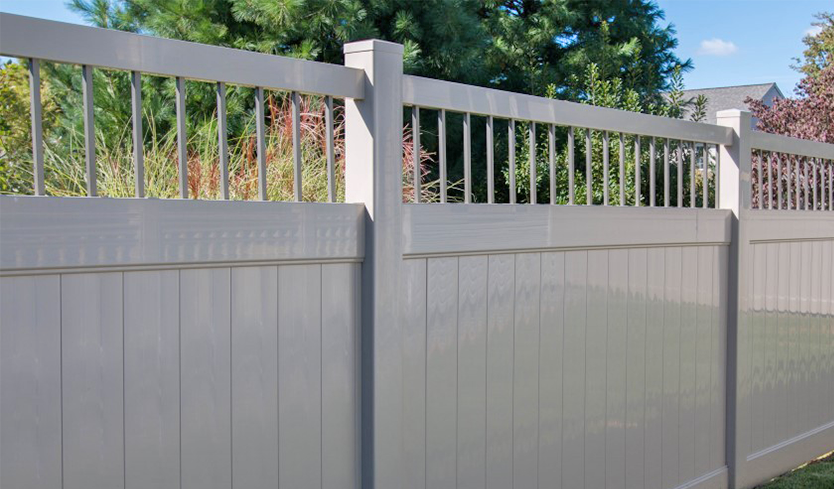 While the material is the main factor that sets the privacy fence cost per foot, adding extras to your fence can also increase it. For wooden privacy fences, choosing upscale lumber such as cedar can boost the price. Buying your vinyl privacy fence in a different color such as gray, brown, or tan also increases the price. In addition, all fences become more expensive when you order taller panels. When you call to discuss your project and price, it's always worth asking what custom options are available to make your fence truly your own.
Find Your Privacy Fence Price Right Now
Whether you plan to install the fence on your own or you want to work with a trustworthy contractor, the first step is to call GreenWay Fence & Railing Supply. We're more than happy to sell you ALL of the materials you need — or to put you in touch with a contractor that WE trust. We can answer all of your questions about the best fence for your backyard — and you can find your exact privacy fence price right now. Contact us to start the conversation today!