How-To: Creating Privacy in Your Backyard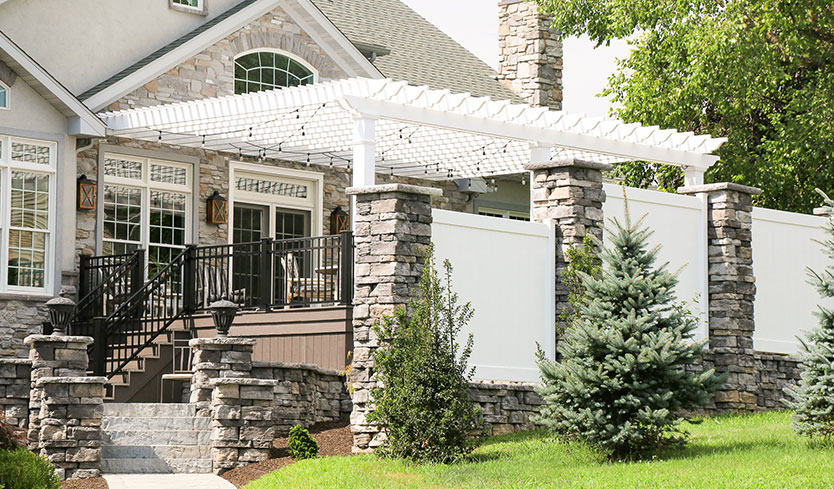 Your backyard feels almost perfect…except for one thing: your nosy neighbors. Fortunately, creating privacy in your backyard is easy AND it can enhance your outdoor living style. In our latest blog, we're highlighting some of our favorite outdoor privacy solutions, including both DIY upgrades and the right outdoor products.
At GreenWay, we're an outdoor living company that supplies homeowners with everything they need to maximize their outdoor space — including fencing, railing, decking, pergolas, and more. Read our latest blog to learn how to create privacy in your backyard without sacrificing your sense of luxury style.
7 Outdoor Privacy Solutions
Whether there is a neighbor who's always outside when you want to be or you just want to add a little extra sense of seclusion, you'll find something you like from our outdoor privacy solutions. We're all about options when it comes to helping you solve your privacy problems — check out our 7 favorite ideas:
Plant Trees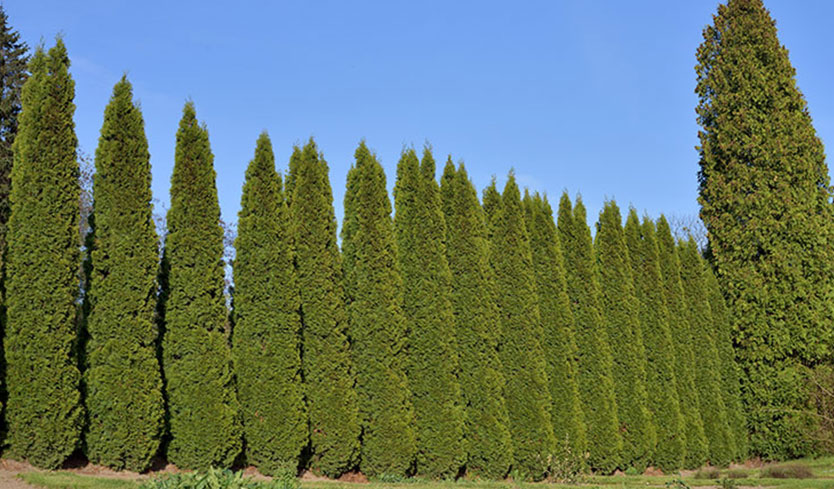 One of the best privacy solutions is also a natural one. Planting trees along the perimeter of your property (or where you want to block your neighbors' view) can be a great backyard privacy solution. Not only do trees give your outdoor space extra privacy, they provide ample shade as well. The only downside to this privacy solution is that you can expect to wait several years for the trees to reach a height where they prove effective at giving you the backyard seclusion you want.
Add a Pergola with a Wrap Around Curtain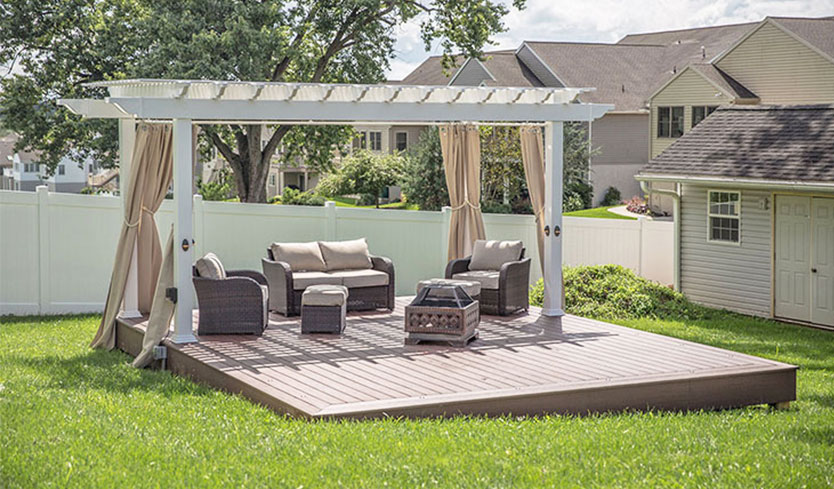 Creating privacy in your backyard while transforming your outdoor space? Sounds like a win-win to us! Adding a pergola with a privacy curtain creates a secluded space on your deck or patio — plus, it amplifies the luxury feel you crave.
Shop high-quality vinyl pergolas from our sister company Garbrella.
Get the Right Furniture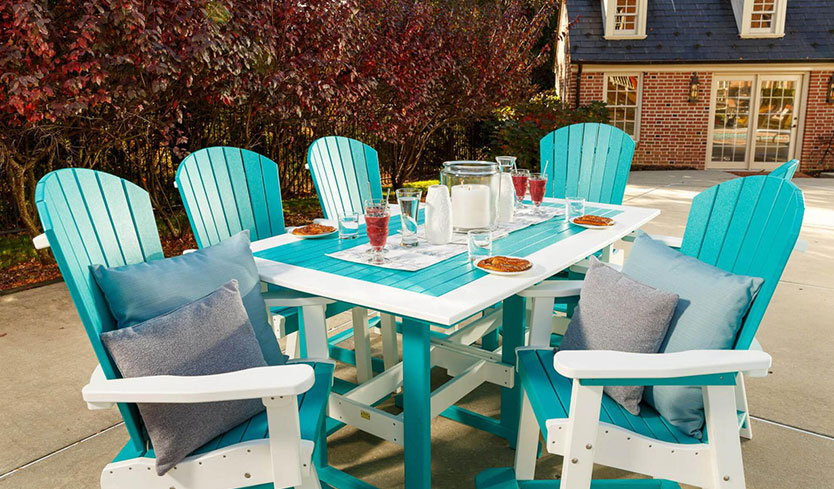 If you feel a little overexposed sitting on your porch or deck, a shopping trip might make a difference. The right high-backed furniture can actually keep you out of the gaze of prying eyes.
Potted Plants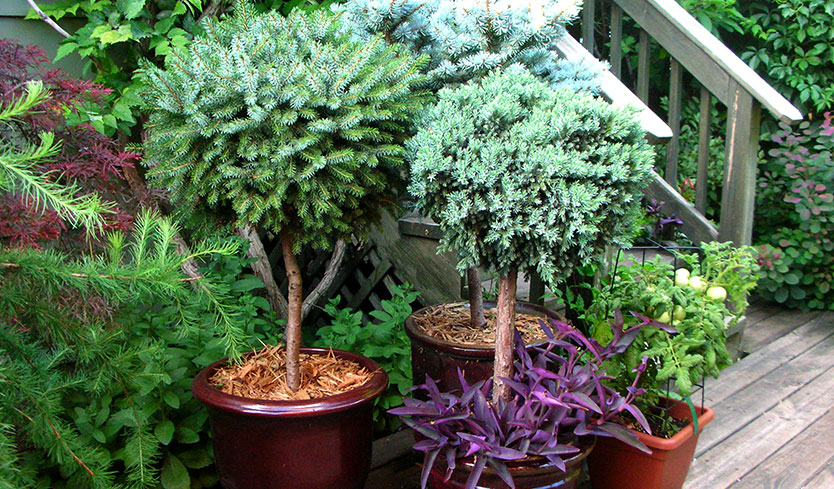 Simple and beautiful, adding tall potted plants as a perimeter around your main outdoor space can create a lush, living barrier to boost your privacy. To turn these accessories into an outdoor privacy solution, you need to buy tall planters that will grow tall plants. If you find the right match at your local garden store, you can effectively block off a section of your space, while making it all the more beautiful.
Nullify the Noise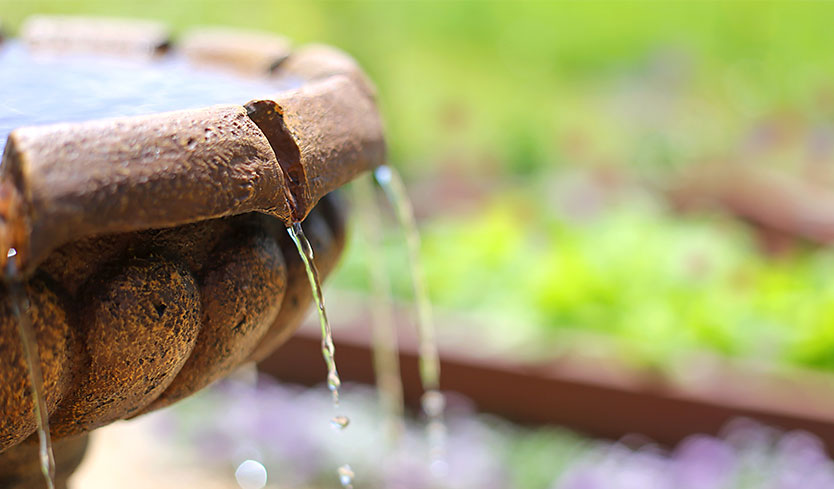 Backyard privacy isn't just about keeping out of sight; it can also be about noise privacy as well. Blocking out the sounds of other people is a key step to enjoying a truly secluded outdoor oasis. Adding a new speaker system is a great addition if you have a noisy neighborhood, but a patio fountain can be enough to provide a calming ambient sound.
Pick a Privacy Screen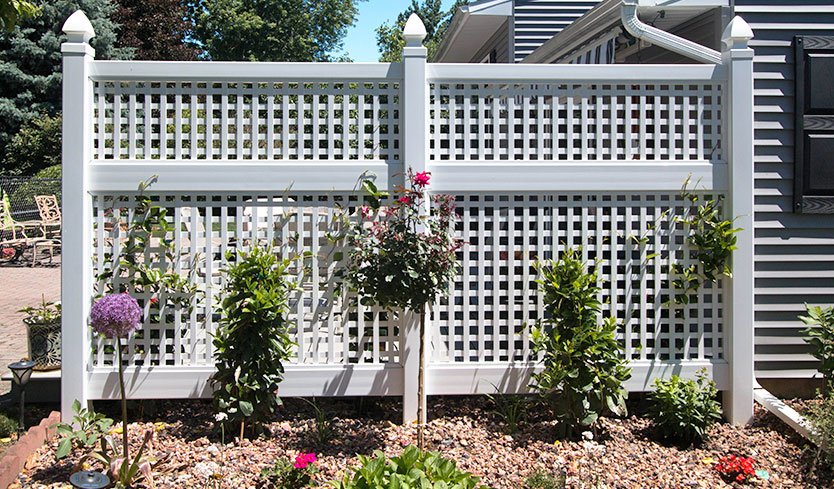 Adding one or more privacy screens is an inexpensive strategy for creating privacy in your backyard. These accessories are made to block the view of your yard. While they come in a wide variety of patterns — typically made with vinyl — these screens can offer a temporary or permanent solution.
Invest in a Privacy Fence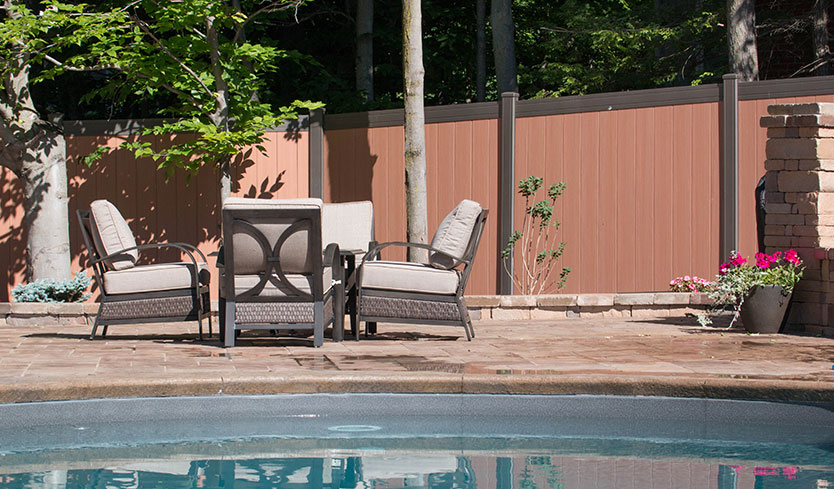 The single best outdoor privacy solution, hands down. Building a privacy fence gives you complete solitude all over your yard, rather than in just one part or two. In addition, a fence starts working right away and requires very little maintenance, unlike some of our green-thumb options. Finally, the designer fences we build enhance your backyard by matching the colors of another home fixture or by standing as a splash of color on their own.
What Makes for a Good Privacy Fence?
A privacy fence is the single best outdoor privacy solution. A quality fence is the most durable, the easiest to own, and it does the best job. We offer both aluminum frame and vinyl fences, each of which boast the following advantages:
Ample Style Options — Our fences come in a wide range of color combos, making them ideal matches for countless styles and décor choices.
Low Maintenance — Unlike wooden fences, you'll never have to paint or stain either of our types of premium fencing.
Quality Construction — All of our products are built to the highest quality standards right here in our USA workshop. That's why you can count on our products to last 50+ years.
Work with GreenWay to Create Backyard Privacy
When you're ready to start creating privacy in your backyard, we're here to help. At GreenWay, we partner with both contractors and homeowners creating privacy with our wide range of deluxe fencing options. Whether you're ready to order now or you have questions, we're here to help. In addition, if you're local, you can also visit our Lancaster County showroom.
Contact us today to start the conversation about finishing your backyard oasis.