Most Popular Vinyl Fence Colors & Combos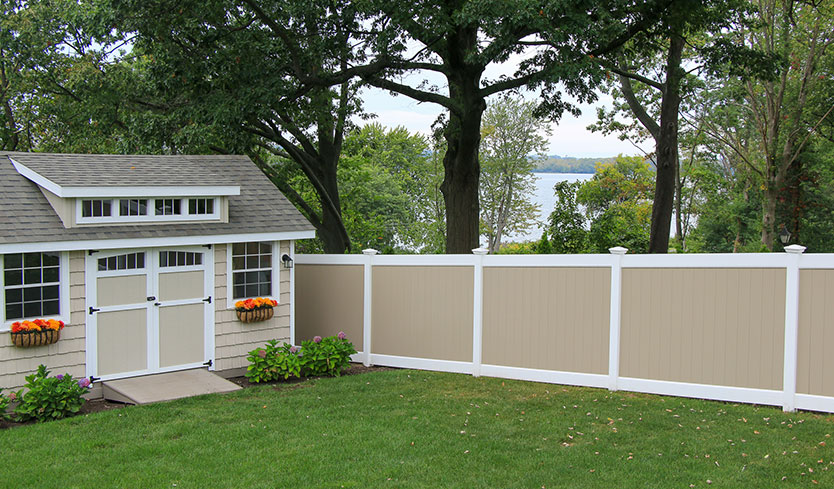 The outdoor decorators, Pinterest lovers, and HGTV enthusiasts know that EVERYTHING is an opportunity to carefully craft your home's curb appeal. While chances are you're buying a new fence for the safety or privacy it provides, we're willing to bet if you're reading this blog, you expect your new fence to be beautiful, too. In our latest blog, our designers are highlighting the most popular vinyl fence colors that make an immediate impact on home style.
GreenWay Fence & Railing Supply is one of the nation's leading vinyl fence manufacturers. We build a wide range of different models meant to provide safety and a true sense of outdoor style. We've seen it time and time again — the right vinyl fence color can be the missing piece that completes your yard style.
7 PVC Fence Colors to Consider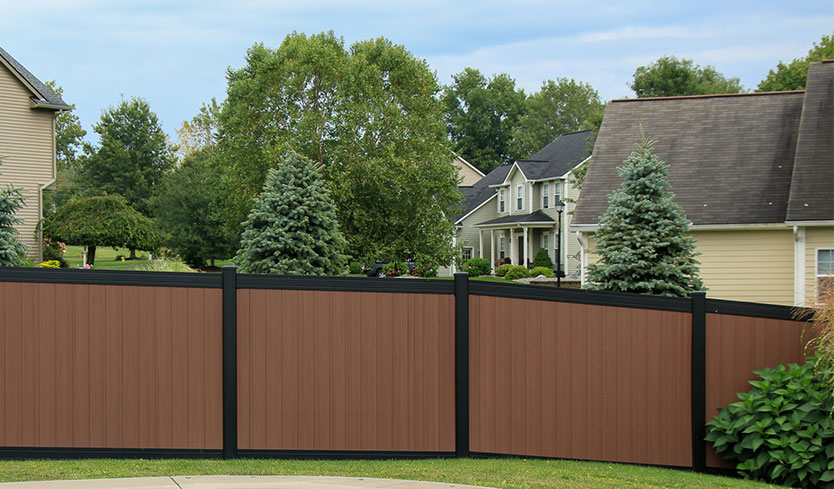 High-quality vinyl fences will last a lifetime — and that's why we strongly recommend making sure the style and color complement your décor. Our fences come in both single and two-tone varieties which makes for a more sophisticated outdoor style. These are some of the PVC fence colors that are our best sellers and match with almost any outdoor decor:
White — The classic. A white vinyl fence is the most popular for a reason: its elegant look matches almost any home and any style. We recommend white to homeowners who don't want to commit to a strong stylistic statement but want to have an attractive curb appeal that will never go out of style.
Tan — Another fence color that almost everyone can agree on. Next to white vinyl, this is our most popular single shade. The fairly neutral hues make for a great complement to white, gray, and even matching tan homes.
Certagrain Texture Wood — This is a popular upgrade to replace an old, wooden fence that has seen better days. The faux wood grain vinyl fence color provides a rustic feel but with all of the maintenance-free advantages of vinyl.
Gray & White — This fence color combo is certainly a statement piece. This model of fence pairs a white vinyl frame with a gray infill panel. Since both gray and white pair well with numerous home siding colors, this can be an excellent fence to pair with white bold siding choices.
Tan & White — This is our signature two-tone fence color combo. The white and tan vinyl is such a winner because it ties in perfectly to either white OR tan vinyl siding, two of the most popular colors in contemporary home building. Two-tone fences are quickly becoming the biggest trend in luxury fencing — this is your chance to stay ahead of the trend!
Black & White — A PVC fence color choice for the bold. The pairing of a dark privacy panel with a white vinyl frame makes for an extremely eye-catching profile. While this isn't for every outdoor decorator, it can make a big statement, especially when paired with a home with dark-colored siding.
Brown & Black — Another bona fide hit, this luxury fence is an absolute favorite. The brown privacy panel matches extremely well with the black frame (which, in this case, is aluminum.) While there's no question the effect is dramatic, it is still a VERY safe pick, matching well with light and dark home siding.
Custom Fence Combinations Always Available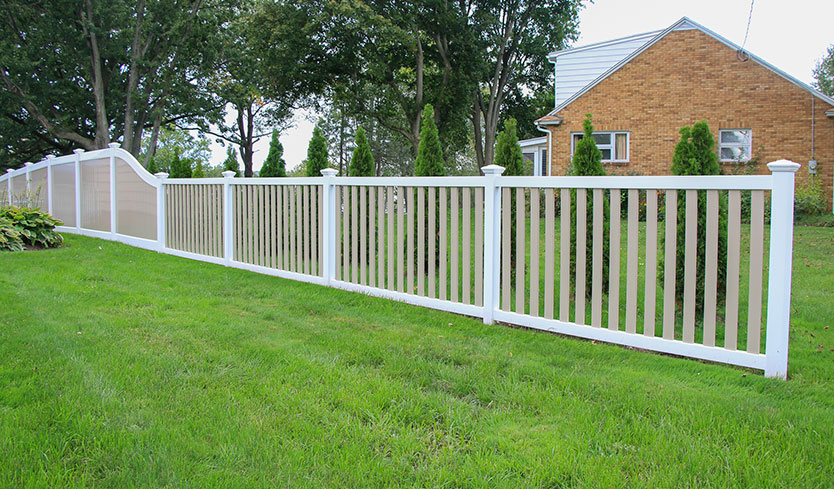 While these are some of the favorite PVC fence colors — for both our customers and our designers — these options are just the tip of the iceberg. At GreenWay Fence & Railing Supply, we are able to build you a custom fence to match your completely unique style needs.
That's just one of the advantages of working with your local fence manufacturer. So whether you're a contractor looking for an edge or you're a homeowner with a unique style, we'd love to build something for you.
Get inspired by some of our custom-made fences.
Visit Our Showroom to Find Your Favorite Vinyl Fence Color
We hope these vinyl fence colors have you thinking about your design and your outdoor style. Whether you're working with a fence contractor to complete your project or you're building it yourself, we have everything you need.
If you're local to Lancaster County, we'd like to invite you in to our showroom to see our samples in person. While a picture can say a thousand words, many homeowners find it valuable to check out our PVC fence colors in person. Contact us to buy your vinyl fencing or to schedule a visit to our showroom!