Pool Fence Options for Your Yard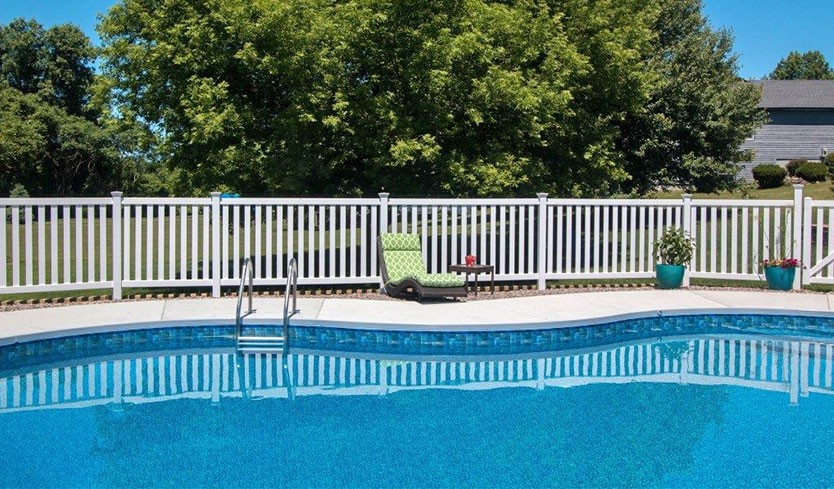 You have an awesome pool. Now you need an equally great fence to go with it — that's the law, but it's also common sense. However, designing your pool fence can actually be fun — seriously! You have a whole world of style-forward pool fence options to choose from!
At GreenWay Fence & Railing, we sell a huge variety of modern-looking, maintenance-free fencing, and we love partnering with homeowners on their DIY pool fencing projects. Read our latest blog to discover the most popular pool fence styles — and find the one that works for your home!
3 Main Pool Fencing Styles
Selecting the pool fence style you like most is a matter of making choices — both about how your fence will complete your backyard décor and how it will function. For example, do you want to keep your nice backyard view visible from the deep end of the pool — or do you want to block any and all prying eyes from peeking into your private oasis?
Here are the 3 main pool fence options:
Full-Coverage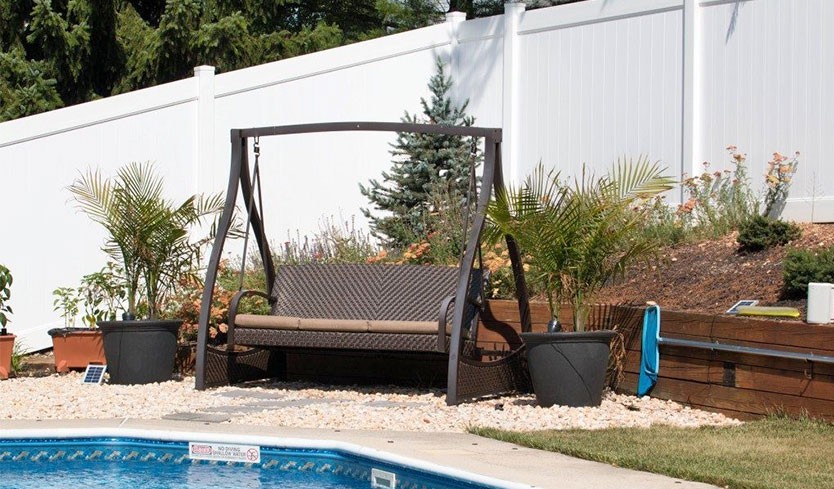 If you value seclusion, these privacy fences are a necessary finishing touch on your backyard oasis. These elegantly simple fences have one job and they do it well. Available in a wide variety of colors and heights, full coverage pool fence options are mainly built of low-maintenance vinyl. This makes taking care of your fence easy after you've completed your DIY pool fencing project.
Minimal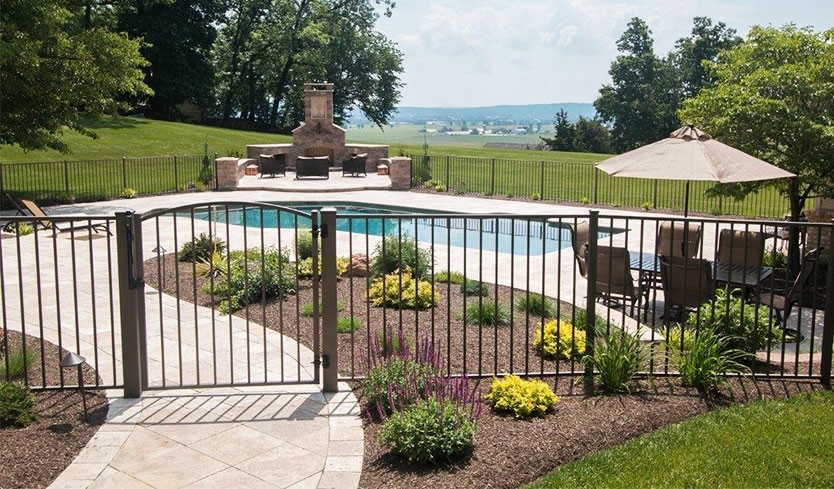 Have an unbeatable view? Take it in — don't block it out. You'll want a minimal pool fence style to keep your backyard view intact. While there are options available in both vinyl and aluminum, the most popular fences in this style tend to be built of sleek aluminum. These maintenance-free options are built ultra-strong and keep you pool code-compliant, while allowing you to enjoy your gorgeous view.
Full-Coverage + Decorative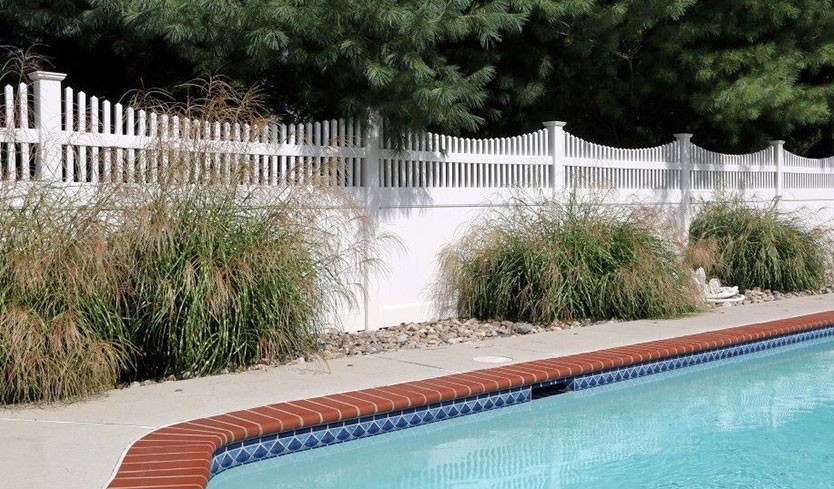 Total privacy meets the commitment to outdoor living style. While most pool privacy fences tend to be plain, they certainly don't have to be. Some of the decorative pool fences we sell feature ornamental pickets and railings onto a full coverage panel. Other popular choices include an attractive two-tone color pattern for a striking color contrast.
No matter which of these three main pool fence styles you prefer, if you buy a GreenWay product, you can count on rock-solid construction, never having to paint or stain your fence, and a decades-long lifespan. All of these advantages and the variety of styles we offer make us a popular choice for both homeowners and outdoor contractors alike.
See our photo gallery for more styles and inspiration.
Your DIY Pool Fencing Partner
Whether you want a sleek and modern aluminum fence option, or a six foot tall vinyl privacy fence to guarantee your seclusion, GreenWay has what you're looking for. And if you want to work with a trusted contractor or you wish to take on your own DIY pool fencing project, GreenWay is the company to trust.
We're more than happy to sell the product of your choice directly to the contractor you've picked to complete your dream backyard. On the other hand, if you like to tackle your own projects, we'd be happy to work with you as well. We make our entire line of fencing products available to homeowners.
If you don't know how to start planning for your new fence, and you just know you need one, contact us. Drop us a line, send us an email, or give us a call. The fencing and railing experts at GreenWay can help you understand what it takes to install a fence and how to get started — or we can put you in touch with a contractor in your area.
Explore Your Pool Fence Options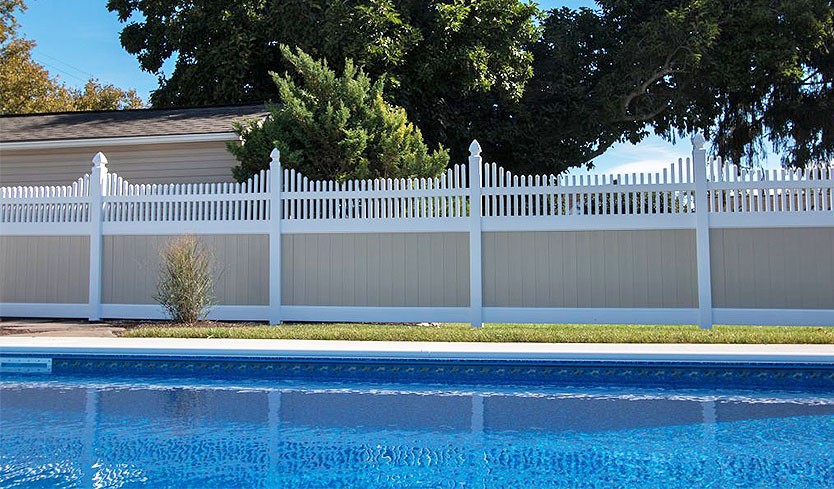 You're more excited for the pool than the fence, but you've got to admit, some of these pool fence options have a real sense of style. Whether you prefer the look of sleek modern aluminum or the look of decorative full coverage vinyl, your fence can be another way to build your all-important backyard décor.
We have an even wider selection of fence options than we showed you in this blog, and we always have the ability to custom-build a pattern, style, or color combination just for you. The first step? Contact us for your free fence quote and for answers to all your fencing questions!