PVC vs. Vinyl Fences: Pros & Cons of Each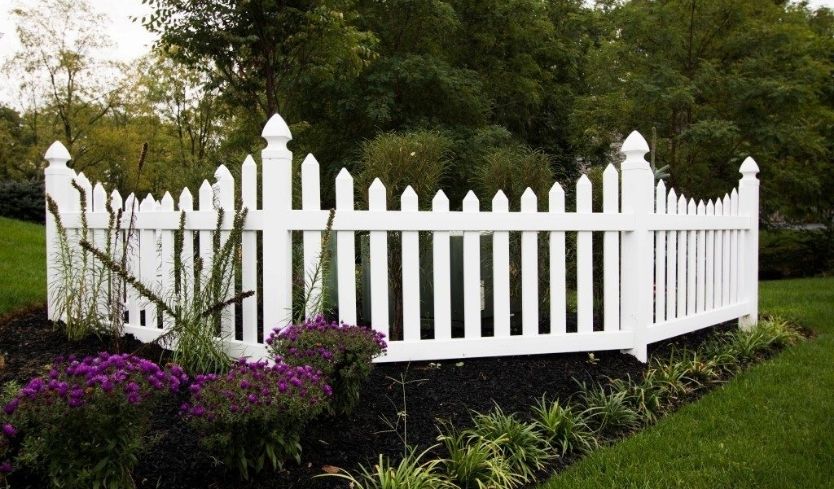 When in the market for an affordable, beautiful fence, it's likely you've come across both vinyl and PVC options. Because they are similar visually, you may be wondering if they are the same thing!  The terms "vinyl" and "PVC" are generally used loosely by consumers because there are very many similarities between the two. However, they are not the same!
Deciphering the key details in PVS vs. vinyl fencing can be a technical, confusing topic. GreenWay is here to help!
In today's blog we're sharing the differences between PVC and vinyl fencing that only the pros know. Keep reading to learn more about PVC vs. vinyl fences and discover which one may be best for your next project!
What is the Difference Between PVC and Vinyl Fences?
So, what is the difference between PVC and vinyl fencing?
While often used interchangeably, there are a few key differences between PVC and vinyl fences. Although both are man-made, manufactured materials, vinyl contains a radical of ethane that includes many different ethylene-based compounds. PVC, on the other hand, is a polyvinyl chloride, meaning PVC is a type of vinyl, but vinyl is not necessarily a type of PVC. In plain terms, the difference between PVC and vinyl fences lies within the material make-up of these two great fencing options.
Learn more about the different types of fences here.
Pros and Cons of Vinyl Fencing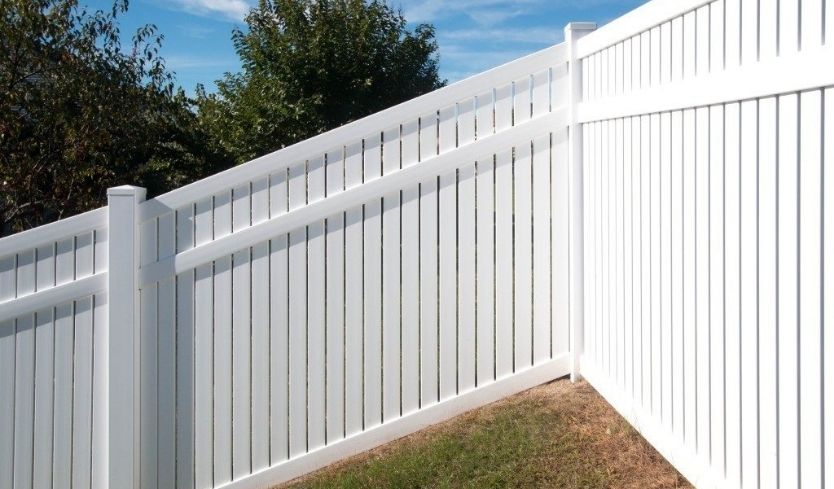 A white vinyl fence is the ultimate picture of the classic American dream – and it always has been! If you're considering installing a new fence, vinyl fencing may be the right choice for you. There are several benefits of vinyl fencing that it holds over other types, but there are also a few potential drawbacks to be aware of before making your final decision. Here's a look at the pros and cons of vinyl fencing to help you choose the best option for your home.
Pro:
Extremely Low Maintenance
Never Splinters or Rots
Very Durable
Lasts 50+ Years with Proper Care
Comes in Many Shapes, Styles & Colors
More Popular than PVC Fencing
All GreenWay Vinyl Fences Come With a Limited Lifetime Warranty
Permitted by Most HOAs
Con:
Susceptible to Mold and Mildew if Not Properly Cared For
Price May Be Higher than Other Materials
Can only Withstand Winds of Up to 65-90 mph
Pros and Cons of PVC Fencing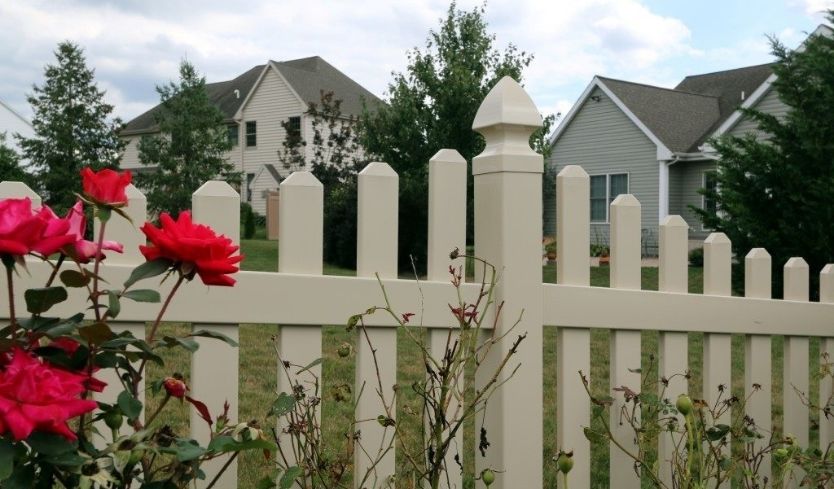 In recent years, PVC fencing has become more and more prevalent in the outdoor industry because of it's many benefits. For contractors, it's an easy material to work with, and for homeowners, it's an affordable privacy option! To help you decide your favorite between PVC vs. vinyl fences, here is a summary of the pros and cons of PVC fencing…
Pros:
Won't Rot, Warp or Splinter
Very Affordable
Low-Maintenance
Cons:
Can be Damaged by High Wind
Can Fade Over Time
Limited Color Options
PVC vs. Vinyl Fence: The Final Verdict
For most homeowners in the area, the benefits of vinyl fencing are enough to help them recognize vinyl as the superior option to PVC. Its extremely durable material, limited lifetime warranty, and low-maintenance requirements make it a winning choice!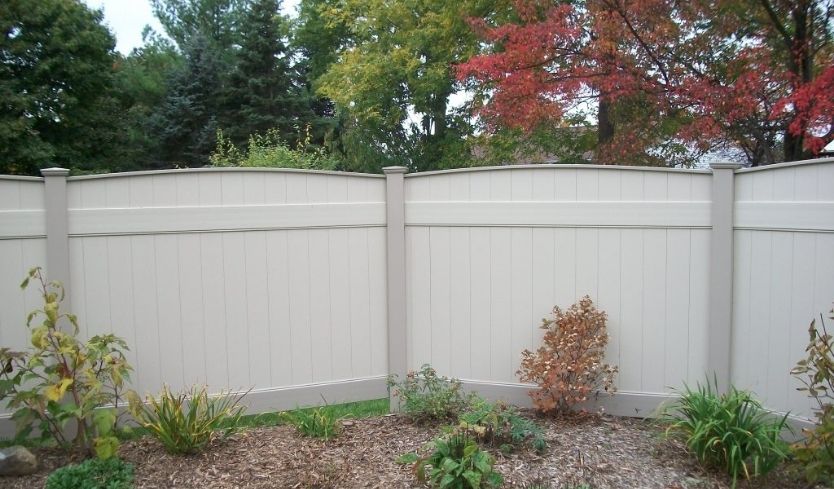 Just like with any other type of home investment, you need to decide what is best for your needs, budget, and style. If after reading our PVC vs. vinyl fence guide, you still are unsure about which is right for you, please feel free to contact our helpful team. Available via phone or email 5 days a week, we would be happy to help further explain the pros and cons of vinyl fencing and PVC fencing.