Must-See Low-Maintenance Deck Materials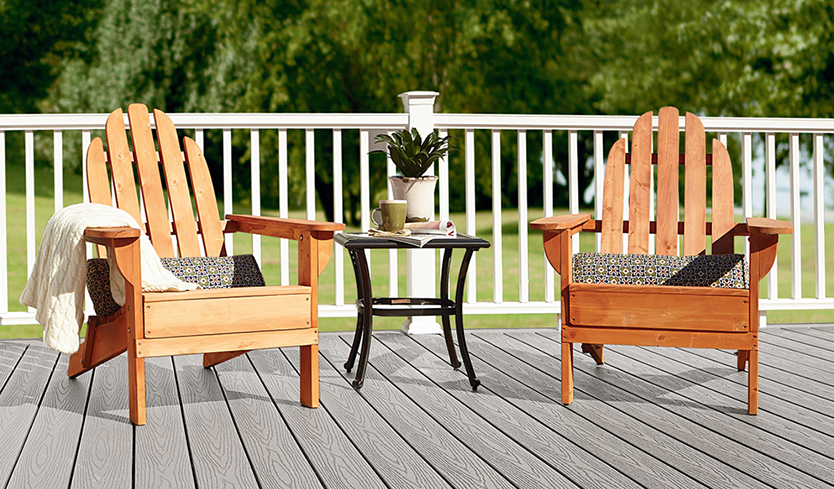 More and more, homeowners are willing to pay extra upfront to ensure that they have a finished project that looks incredible — and won't require serious maintenance. That's why having at least one low-maintenance option is essential for deck builders, outdoor living contractors, and other professionals. If you're looking to expand the options you provide clients, check them out as we explore two low-maintenance deck materials that are on the cutting edge of outdoor design!
At GreenWay Fence & Railing Supply, we equip contractors with a huge inventory of high-quality materials. While we're best known for our vinyl fences and railings, we're the source that countless professionals trust for all of their decking needs. See all about our low-maintenance deck materials — and reach out to get pricing!
Two Great Low-Maintenance Decking Options
There are some people who won't mind re-painting or re-staining a wooden deck. However, every year it seems those people are getting fewer and fewer. Nowadays, the attractive modern looks, longer lifespan, and low-maintenance advantages of vinyl make wooden decks less popular. Check out the info on our two leading low-maintenance decking options: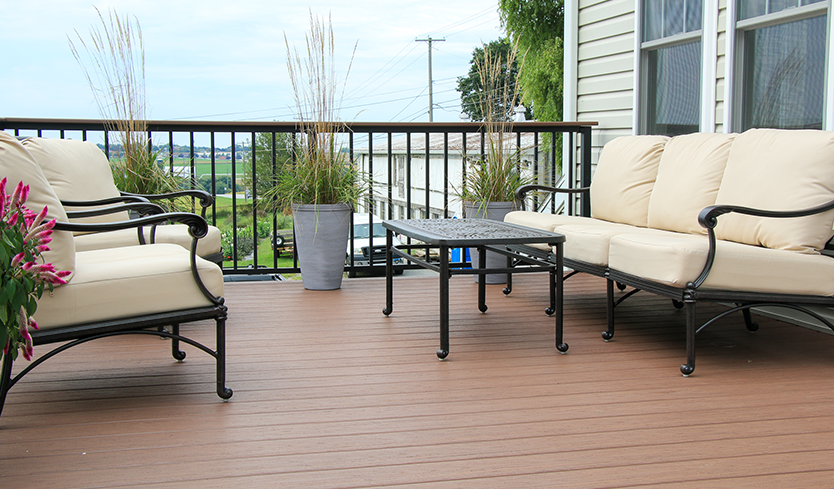 Vinyl
Our standout low-maintenance decking option, vinyl decking looks amazing and easily lasts for 50+ years. Like all high-quality vinyl products, these deck boards will never need to be painted or stained — and they stay completely impervious to both rot and mold. Homeowners absolutely love vinyl's huge spectrum of colors that range from light almond shades to dark coffee hues. Plus, as someone who's putting in the labor to build a vinyl deck, you'll appreciate how easy it is to work with these lightweight boards. Finally, another great selling point for you is that our vinyl deck boards come with a limited lifetime warranty — which can be key to some homeowners!
See More About Vinyl Deck Boards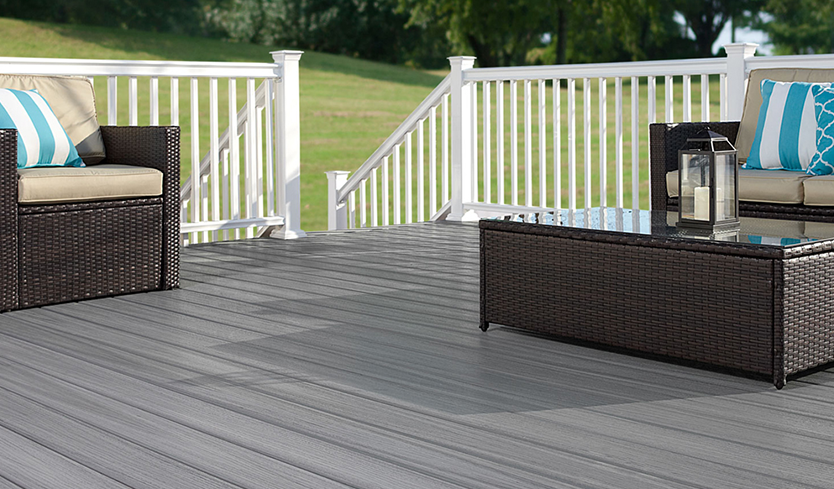 Composite
Composite deck boards are a high-tech blend of wood and plastic, capped with a vinyl shell. They come closer to replicating the wood grain look than anything else — without any of the maintenance even the best pressure-treated wood requires. This low-maintenance decking tends to be less expensive than the ultra-luxury vinyl line, which can make this a great backup choice when pitching to homeowners. Not only is serious maintenance never something you need to worry about with composite, but the vinyl cap keeps these boards protected against surface staining as well.
See More About Composite Deck Boards
Ultimately, both of these deck materials are fantastic and are a huge upgrade to the staining, sanding, and painting that a wooden deck demands. While these are the hottest products of the day, innovations are frequent and more exciting decking products may be on the horizon!
A Whole Line of Low-Maintenance Products
If your customer is interested in low-maintenance decking, then chances are they want to do away with maintenance all over their yard. Fortunately, there are more outstanding options than ever before!
Going hand in hand with low-maintenance deck materials are low-maintenance railings. The perfect thing to install when building a new deck for a customer, all of these railings will never be the outdoor chore that traditional wooden railings would be. The most common railing types are vinyl, aluminum, glass, and even more. Each style of railing has an absolutely gorgeous look, incredibly long lifespan, and the low-maintenance guarantee that can make all the difference.
Check out luxury deck railings that your customers will love!
When it comes to fencing, your customers can choose between elegant vinyl fencing and sleek aluminum fencing. Vinyl fencing has a more traditional look, yet will never succumb to rot or mold. Like with low-maintenance deck materials, all you need to do is wipe them down to keep them looking great! Aluminum fencing is a completely maintenance-free option and won't even need to be washed off from time to time!
Shop Low-Maintenance Deck Materials
If you want to shop low-maintenance deck materials, you're in the right place. Whether you need one or more lines of low-maintenance boards or you need the railings to go along with them, we can take care of everything. We sell our inventory and ship nationwide to professionals large and small. If you want to take the next step, reach out to our team to discuss product lines and to get prices!