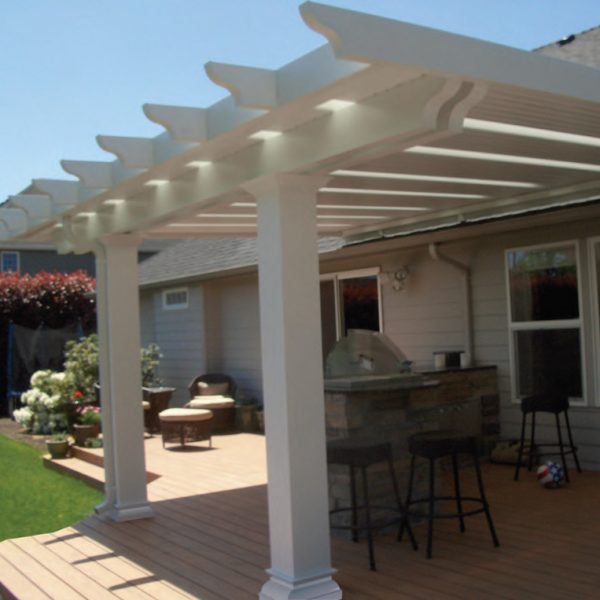 DSI Smooth with Astragal Aluminum Structural Columns
Our architecturally pleasing Smooth Columns include an Astragal with matching capital and base. These structural columns are offered in sizes 6″, 8″ and 10″ square.
DSI is the only aluminum column supplier to receive PCI 4000 A2 & A3 certification from the Powder Coating Institute. All columns are verified AAMA 2604 compliant with available AAMA 2605 upgrade.
Certified PCI 4000 A2 (AAMA 2604) & A3 (AAMA 2605)

*

Verified AAMA 2604/2605 Compliant

*

Matching ornate aluminum capitals and bases with adjustable height astragal
Made in the U.S.A.
Quick Ship Program*
Column boxes include capitals and bases •
Load bearing

*

Ideal for commercial and residential applications
Wraps around existing post (modifications may be necessary)
Lifetime Limited Warranty
*Load-bearing capacity is dependent on distributing the load evenly over bearing surfaces of the shaft. All installation information is of general nature; columns should be installed and secured (fastened) according to standard construction practices and in compliance with applicable local, state and federal building regulations. Note: 2nd story balconies should not be attached directly to the side of any column.