Fence Supplies in Lancaster: Your Source for Quality Materials
For decades, Greenway Fence has been the trusted fence supply dealer serving Lancaster County residents. We understand the importance of finding affordable fence supplies in Lancaster, PA that are of the highest quality. All our fencing products are proudly made in the USA, right here in the heart of Lancaster County. By manufacturing our own fencing materials and railings in-house, we can offer competitive prices that can't be beaten by big box stores. Contact us today and discover the difference our quality fence parts can make on your Lancaster fencing project.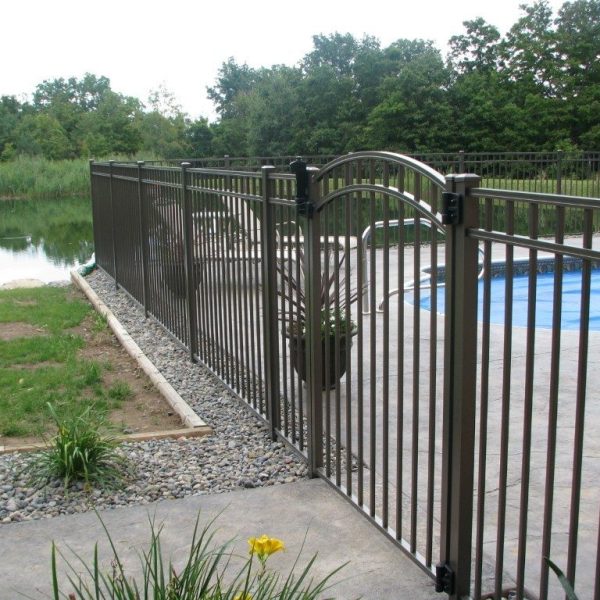 We Offer Fence Supplies To The Following Lancaster County Towns:
Manheim
Ephrata
Mountville
Columbia
Lititz
Elizabethtown
Mount Joy
New Holland
Intercourse
Gap
Strasburg
Quarryville
Marietta
Millersville
Leola
East Petersburg
Lancaster City
Get Top-Rated Fencing Materials in Lancaster County with Greenway Fence
At Greenway Fence, our fencing materials are second to none. We are proud to offer a wide variety of fencing materials to Lancaster residents to ensure you find the ideal fit for your backyard. Our selections include:
With our custom designs, colors, and fence size options, Greenway Fence has you covered when it comes to matching your new fence with your current Lancaster home. Additionally, our fencing materials are built to last and require minimal maintenance, ensuring they serve you for years to come. If you are interested in speaking with our team, call today to get a free estimate!

Vinyl Fence Supplies: Durable and Stylish Options for Your Project
Greenway Fence allows Lancaster clients to skip the middleman and save money when they purchase our vinyl fence supplies. Our hands-on team can assist you with everything you need for your fencing project, and we offer shipping and local pickup options right here in Lancaster County. We particularly love our vinyl fence supplies in Lancaster, PA for their wide range of colors and size options. Vinyl fencing is extremely durable and low maintenance, making it an excellent choice for privacy fences, picket fences, or fences for commercial properties. Whatever your project entails, we have all the fencing materials you need here at Greenway Fence. Fill out an online form to get a free quote on any of our vinyl fence supplies!
 Vinyl Fencing        Aluminum Fencing
Order Fence Supplies in Lancaster, PA Online Today!
Whether you're adding a small aluminum dog fence to your property or constructing a large vinyl fence around a community park, Greenway Fence has the fence supplies in Lancaster, PA you need to get started. With our extensive selection of fencing materials you're sure to find something that suits your residential or commercial project. Not to mention, Greenway Fence offers affordable prices and unmatched customer service that you simply can't find at larger suppliers. Reach out to our team today and get a free quote on any of our fencing parts in Lancaster, PA!