Why You'll Love Vinyl Decks with VEKADeck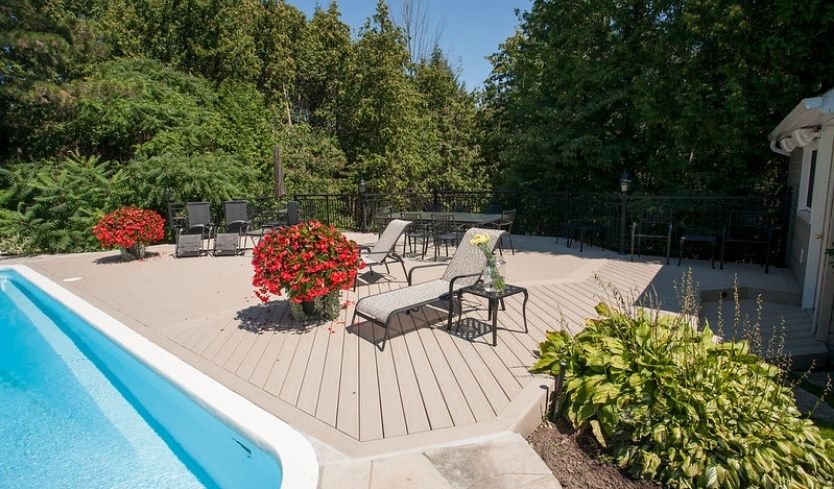 The cutting-edge design technology behind vinyl decks means that you'll have a beautiful and convenient space for decades. This trailblazing product stands out as a top choice in the crowded field of luxury decking. See what makes VEKADeck vinyl decking the go-to choice for so many home contractors!
At GreenWay Fence & Railing Supply, we're the outdoor supply company that professionals all over the country trust for decking, railing, fencing, and much more. Learn why we think VEKADeck is the go-to choice when building vinyl decks! Plus, if you're ready to get to work, you can reach out at any time to get pricing and to place your order!
What to Expect from the Best PVC Decking Brand
Fewer and fewer new wooden decks are built every year as the market switches to low-maintenance deck boards like composite and vinyl. As a contractor, it's best to have at least one of each decking material in your pocket so that you have every homeowner covered. Here's why we recommend VEKADeck as the best PVC decking brand: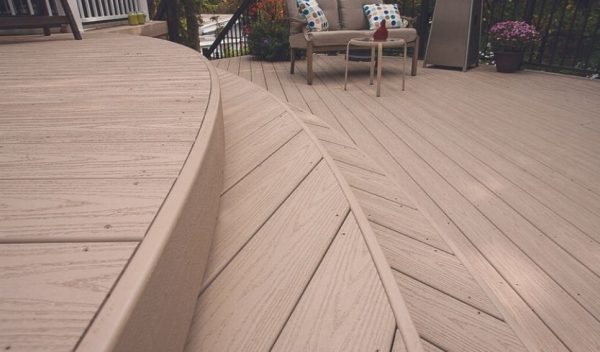 Color Options – This is one of the main benefits that makes VEKADeck our choice for the best PVC decking brand. You'll find a truly diverse color range, from highly realistic looking shades to modern options like white and gray. Show a client the color guide and they are guaranteed to find something that matches their style!
Fade Resistance – The color your client picks is going to stick around thanks to the fade resistant technology. This is a great selling point for customers who have been shopping around and understand some of the downsides of other products. Excelling in this area is one of the things that makes VEKADeck the best PVC decking brand.
100% Vinyl Board – The 100% vinyl deck board delivers a whole host of advantages. Firstly, it will never need to be painted or stained to prevent rot and mold, as is the case with wood boards. On top of that, vinyl is guaranteed to never splinter, and it repels insects that would destroy wooden decks.
Slip Resistance – One of the common arguments against vinyl decks is that they are too slick and could even be a falling hazard when wet. VEKADeck counters this by adding anti-skid surfaces onto the boards. Not only does this texture make the whole deck safer, but it adds an attractive wood grain look to the boards as well.
Superior Water Resistance – Here's an advantage that allows vinyl decks to outperform both wood and composite. The vinyl boards will not absorb water, which makes this an ideal choice in rainy and moist climates as well as around pools.
Want to know even more about the best PVC deck brand? We'd love to talk to you! The GreenWay experts have examined and tested countless outdoor products, so everything we carry is truly top-of-the-line!
Everything Else Professionals Need
While we're your place to get a great price on vinyl deck boards, they're just the beginning of what we offer. Essentially, everything that you'd need for an outdoor renovation, we provide.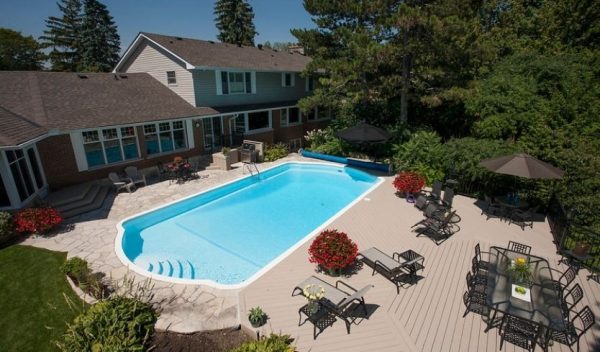 GreenWay stocks a large variety of vinyl and aluminum deck railings that go along beautifully with our upscale deck material. In addition, we provide other accessories for outdoor living spaces such as deck lighting, aluminum porch columns, and gorgeous vinyl pergola kits – through our sister company Garbrella.
Get Prices on Everything You Need to Build a Vinyl Deck
Our team is on hand to provide recommendations, advice, and install instructions for all of our high-end materials. Whether you're quoting a vinyl deck project and need a price or are just expanding what you can offer your customers, we're here to help.
We encourage you to reach out to our knowledgeable team to get prices and to arrange delivery!