Best Decking Brands: Perfect for Your DIY Update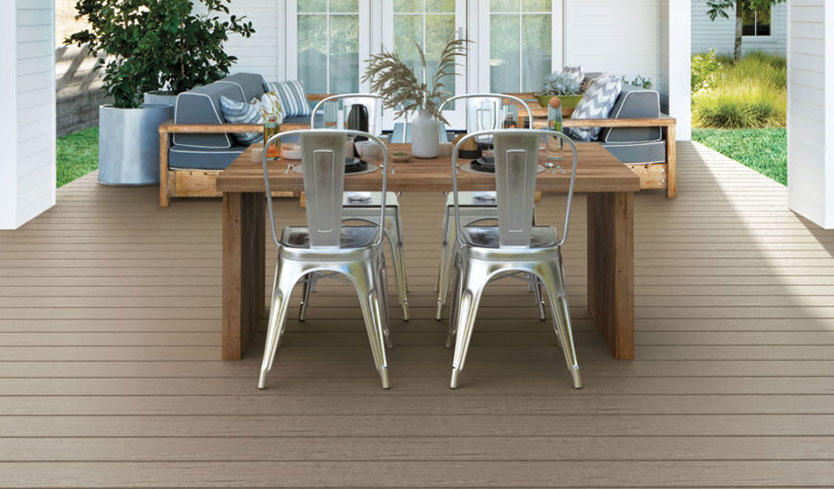 Your deck surface is in bad shape — the boards are cracking, the stain has long since peeled away, and rot can set in at any moment. Replacing the deck boards can completely revitalize the space for a fraction of the price of a new deck. Whether you're planning a DIY approach or working with a trusted contractor, this project starts with the right deck boards. That's why we're highlighting our picks for the best decking brands!
At GreenWay Fence & Railing Supply, we're an outdoor supply company that sells top-quality materials, curated from the leading national brands. Every year, many homeowners find themselves in the position where the deck boards themselves need replaced, yet the deck foundation is rock solid. If you're in that position, this blog is for you. Evaluate the best decking brands for both composite and vinyl boards — and find the perfect choice for your project!
Trust Fiberon for the Best Composite Deck Boards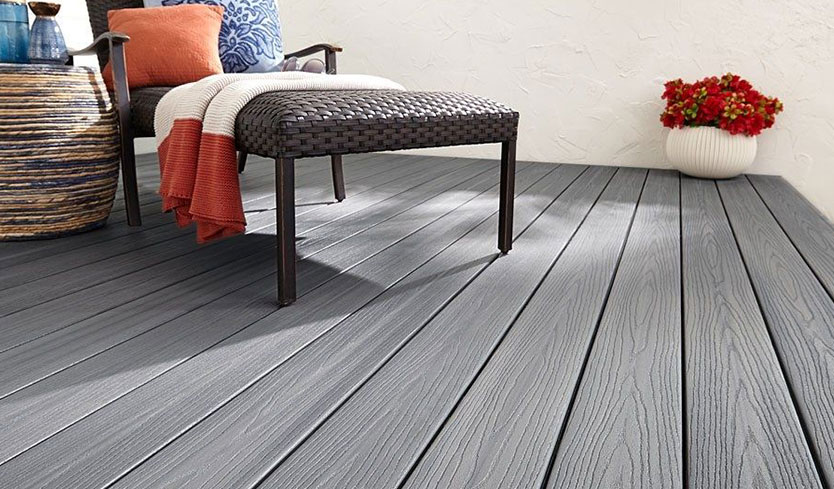 Composite decking has quickly emerged as one of the leading decking materials on the market due to a handful of practical advantages. We endorse Fiberon as the best composite deck boards on the market, which is why we stock and offer them.
Fiberon capped composite boards are made of a mix of natural wood materials and plastics, capped with a fully plastic shell. Explore the advantages that these high-performance deck boards offer:
Similar Look to Wood — While wooden deck boards have issues with longevity, there is no question they are beautiful. Fiberon deck boards have the natural grain of wood — without the downsides.
Never Need to be Painted or Stained — While you need to keep a coat of paint or stain on wood deck boards to prevent rot and mold, that's never a concern for composite decking.
Resistant to Staining — The best composite deck boards are engineered to be protected against staining, so even if you spill red wine, it should wipe off easily without leaving a mark behind.
Protected Against Fading — While some composite products are very susceptible to color fading in the sun, Fiberon has worked hard to engineer a product that resists it. That's one of the reasons we say that Fiberon makes the best composite deck boards.
12+ Color Options — You have options to create a color scheme that matches your home and outdoor space thanks to the wide range of naturalistic looking board colors.
Best Vinyl Deck Boards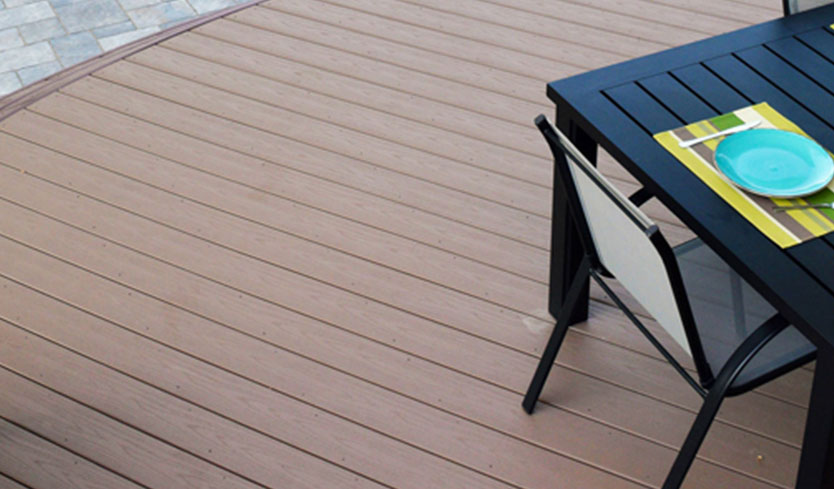 Widely recognized as the best decking product on the market today, vinyl decking provides a range of smart benefits and beautiful styles. VEKAdeck is our choice for the best vinyl deck boards that you can find anywhere. These fully-vinyl materials outperform other brands and offer unbeatable advantages:
Unique Modern Look — Due to the fully synthetic nature of how they are made, vinyl deck boards have a distinctly modern look that makes them ideal for upscale spaces.
Never Need to be Painted or Stained — Just like the best composite deck boards, you'll never need to worry about maintaining your vinyl deck.
Striking Colors — Once again, a spectrum of colors is something that the best decking brands work to develop. VEKAdeck offers a large color spectrum from very light almond shades to dark espresso colors, and even a striking reddish hue of cayenne.
Easy to Work With — A crucial factor to consider if you're planning to tackle this project on your own, VEKAdeck boards are lightweight and extremely easy to cut and fasten.
Complete Moisture Resistance — Since this a fully synthetic product, it is 100% immune to moisture, meaning it will never grow rot or mold.
Unbeatable Warranty — This truly separates VEKAdeck as one of the best decking brands in the business. These vinyl boards come backed with a limited lifetime warranty from the manufacturer.
Get Prices on VEKAdeck Decking
Complete Your Deck with New Railings
Replacing worn out wooden deck boards with the best vinyl or composite deck boards will completely transform your space. However, if you want to take your project a step further, upgrading the deck railings can improve the appearance and the safety of your deck as well. Just like with decking you have options for modern railings: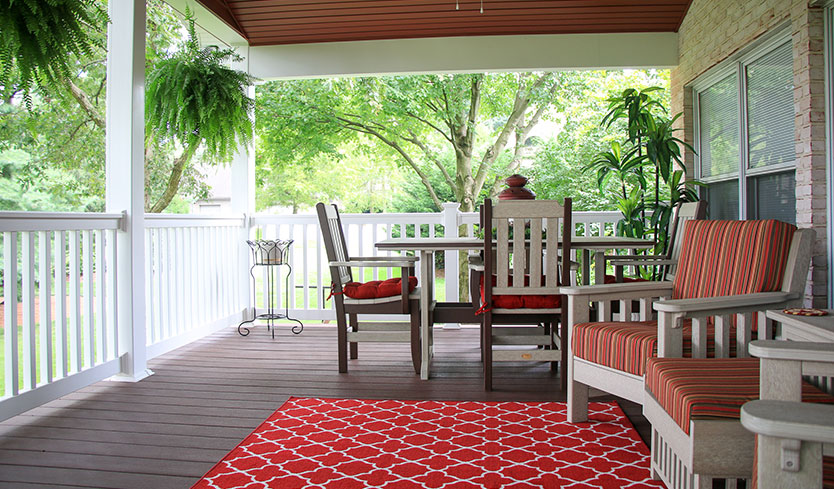 Vinyl Railings
One of our signature items, GreenWay vinyl railings provide a classic look that matches well with almost any house and any color deck. As you'd expect, these railings will last for decades and never need serious maintenance.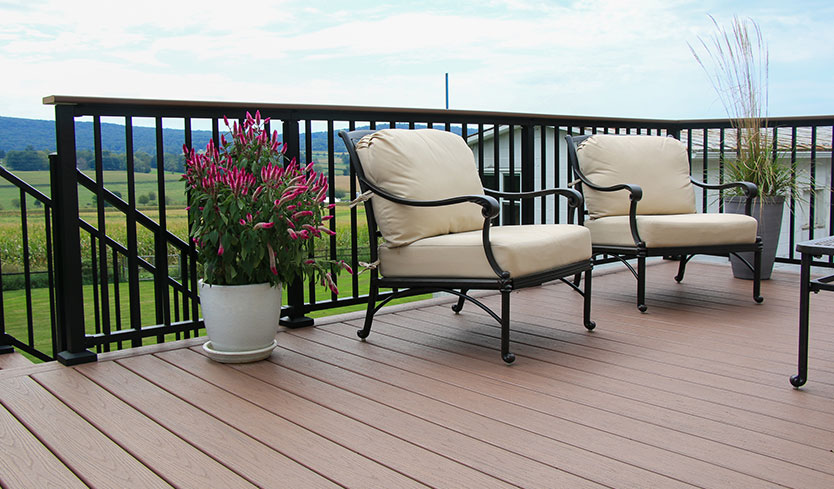 Aluminum Railings
A distinctly modern choice, we sell Westbury railings as our aluminum railing option. These sleek and strong pieces are a great solution to update the feel of an older deck. Once again, these are completely maintenance-free products.
Shop the Best Decking Brands Here
Whether you bring home striking Fiberon or gorgeous VEKAdeck, you won't be disappointed. Both of these options have earned their reputation as the best decking brands by offering standout products developed through years of refinement and design. The first step is to contact our team to get prices and start planning your project!